Dec 10, 2018 11:48 AM Central
Michelle Meier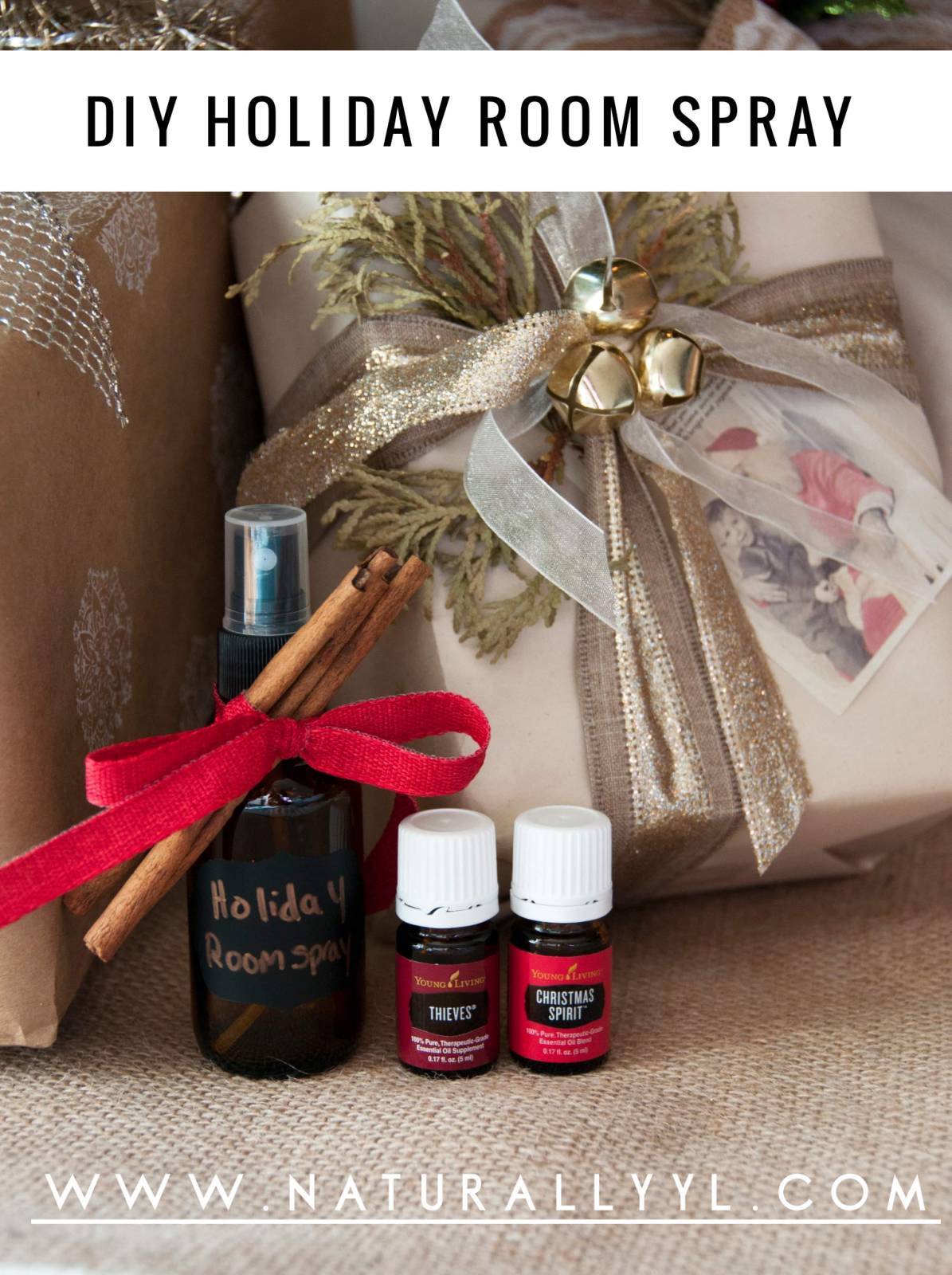 Want to keep your home smelling holiday fresh during your gatherings this season without the toxic chemicals? Making your own room spray is very simple and you can change the scent for every season. These make great little hostess gifts too!
Directions:
1. Add salt to the glass bottle then add essential oils. (the essential oils adsorb in the salt and will disperse more evenly once liquids are added)
2. Add 1 oz. witch hazel or vodka and 1 oz. distilled of purified water.
3. Replace spray top and shake well to mix.
I love to leave one of these in my bathroom to keep it smelling fresh. Also great to spray the room, linens, and garbage can to keep it for getting stinky. I love this combination because it helps clear the air of odor and anything that could be flying around during cold season.
Thieves essential oil blend is a powerful combination of Clove, Lemon, Cinnamon Bark, Eucalyptus Radiata, and Rosemary essential oils that fills any space with a rich, spicy aroma. Thieves Vitality (internal use) provides overall wellness and support for a healthy immune system. Use this blend as an addition to your daily wellness regimen. Its sweet, spicy flavor from oils such as Clove, Lemon, and Cinnamon Bark give a comforting seasoning to warm food and drinks.
Christmas Spirit taps into the happiness, joy, and comfort associated with the holiday season. It combines Orange, Cinnamon Bark, and Spruce to create a warm, spicy, and sweet Christmas essential oil blend that's sure to be loved by everyone in the family. Diffuse it during the holidays and winter months to help children, family, and friends reminisce over the past and create new memories for the future.
Not a Young Living member yet?