Jun 8, 2020 12:57 PM Central
Michelle Meier
I have been spending a ton out time outside with the warm weather and sunshine! It is so important to remember to protect our skin by using a natural and safe sunscreen while playing in the sun. Plus I want to share a fun DIY recipe for you to get those beach waves in your hair without having to spend the day by the sea.
The low down on Sunscreen...
Most sunscreens on the market are filled with harmful toxins that when applied can be adsorbed through the skin into the blood stream. Oxybenzone is a common ingredient in sunscreen that is added to absorb UV light. The Environmental Working Group (EWG) rates it at an 8 or of 10 on the toxicity scale (10 being the most toxic). Oxybenzone is a known endocrine disruptor that meaning that it mimics estrogen in the body. This can cause reproductive issues, hormone related cancers, early puberty in girls and is a know skin allergen. As consumers we need to be vigilant in reading labels and choosing safe products for our families.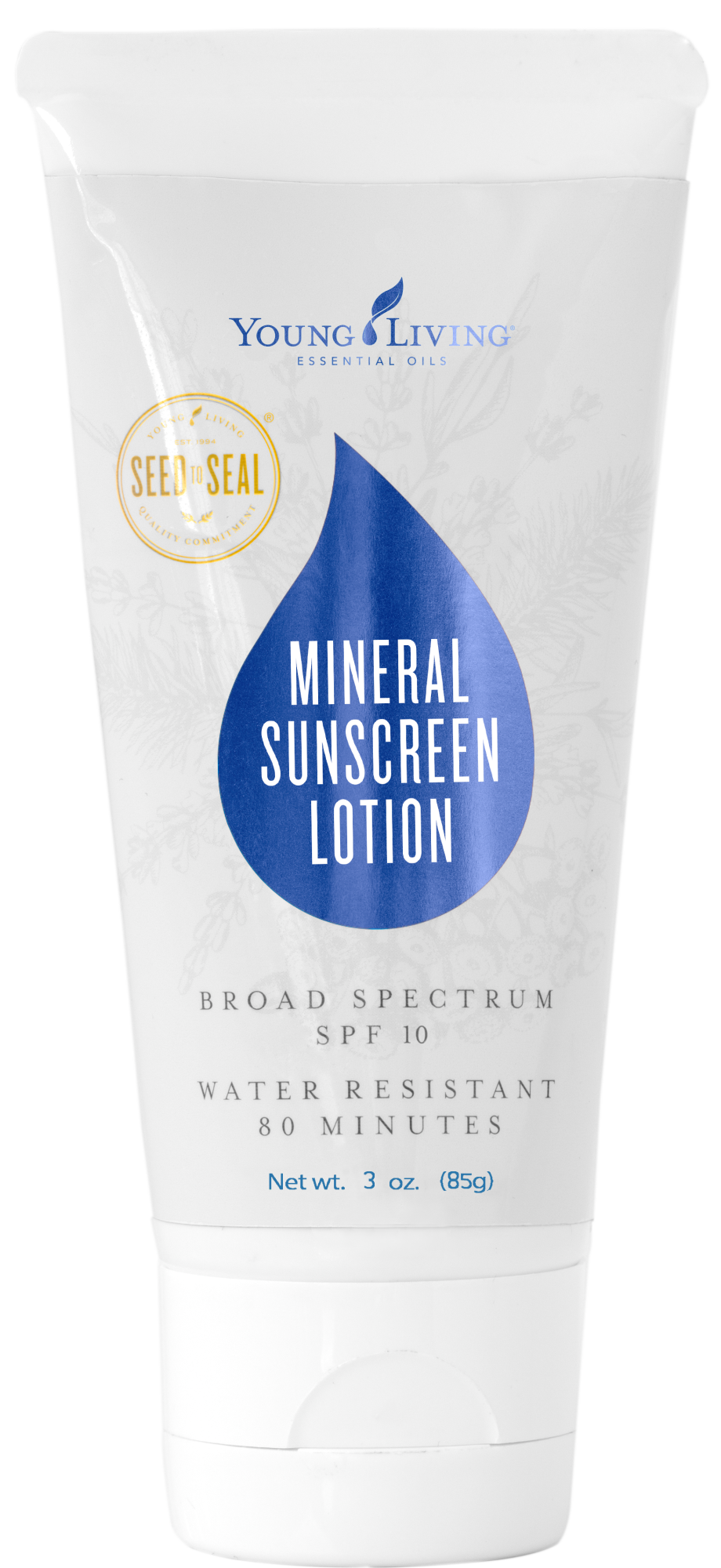 This natural sunscreen is free from harsh chemicals, making it a healthy alternative for adults and kids. It is free of Oxybenzone and uses zinc oxide, beeswax, coconut oil and essential oils. Use this sunscreen for added protection from UVA and UVB rays. Enjoy the outdoors worry free with up to 80 minutes of protection with water and sweat resistance. Dermatologist tested, recommended as an effective broad-spectrum sunscreen, Non-greasy, fast-absorbing formula, If used as directed with other sun protection measures, decreases the risk of skin aging caused by the sun and is reef safe. Comes in SPF 50.

Too much fun in the sun? I know how it goes you are swimming in the pool all day and forgot to reapply your sunscreen or you just forgot it all together. LavaDerm After Sun Spray is a naturally derived spray offers temporary relief from the pain and itching of minor burns, cuts, sunburns, scrapes, insect bites, and minor skin irritations. Soothes and cools skin, provides immediate relief & moisturizes to help prevent peeling.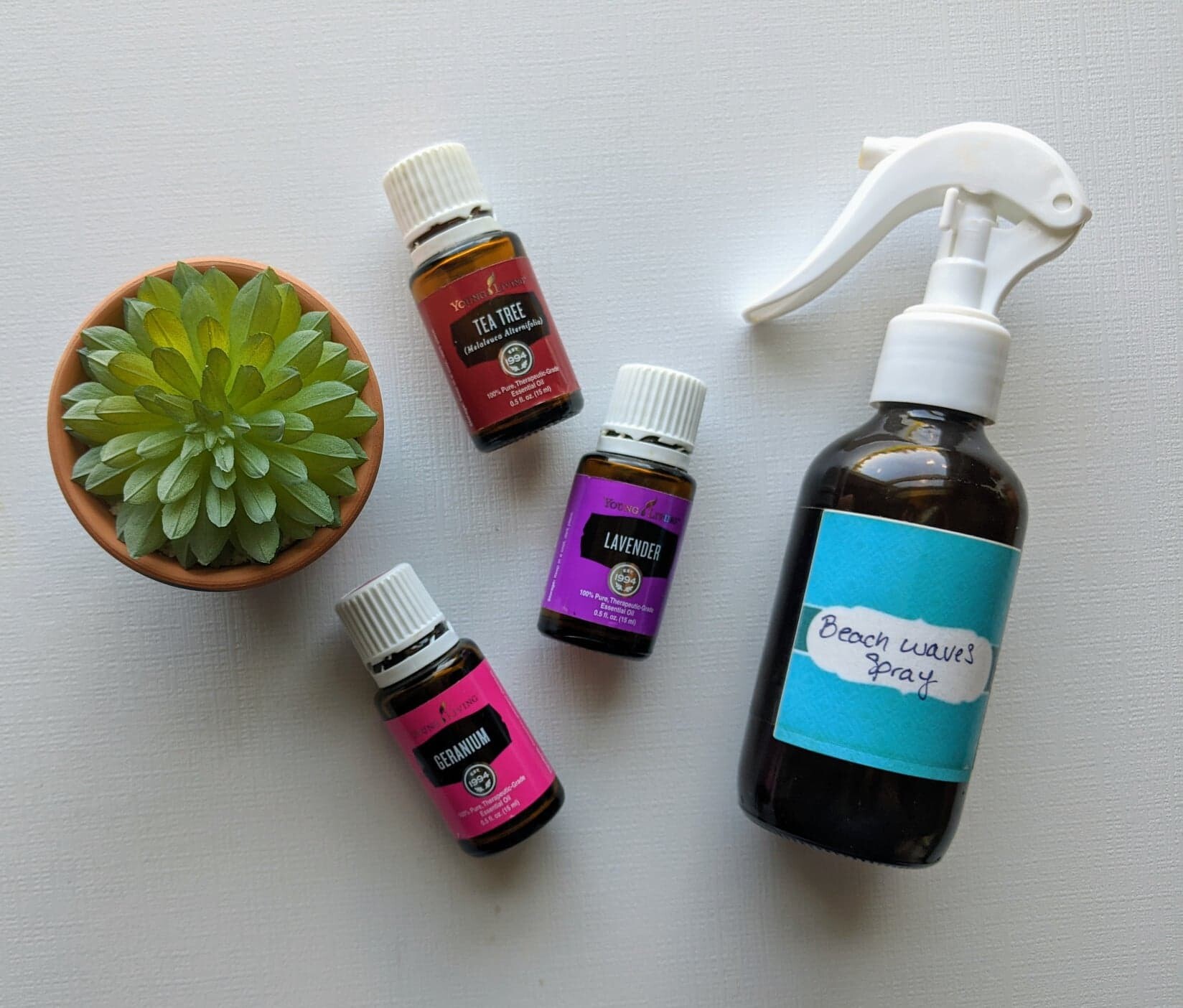 Beach Waves Hair Spray
Want that textured wavy "I just spent the day at the beach" look for you hair?
This spray takes my perfectly straight hair and gives it beautiful waves and the scent of fresh sea air.
Supplies
4 oz spray bottle
1/2 cup boiling water
1 tbsp aloe Vera gel
1 tsp sugar
2 tsp salt
Directions
Dissolve the above ingredients in water with a whisk.
Let cool and add 4 drops each of Lavender, Geranium and Tea Tree essential oils.
Spray on damp hair for a perfect wavy beach look that smells like the beach too!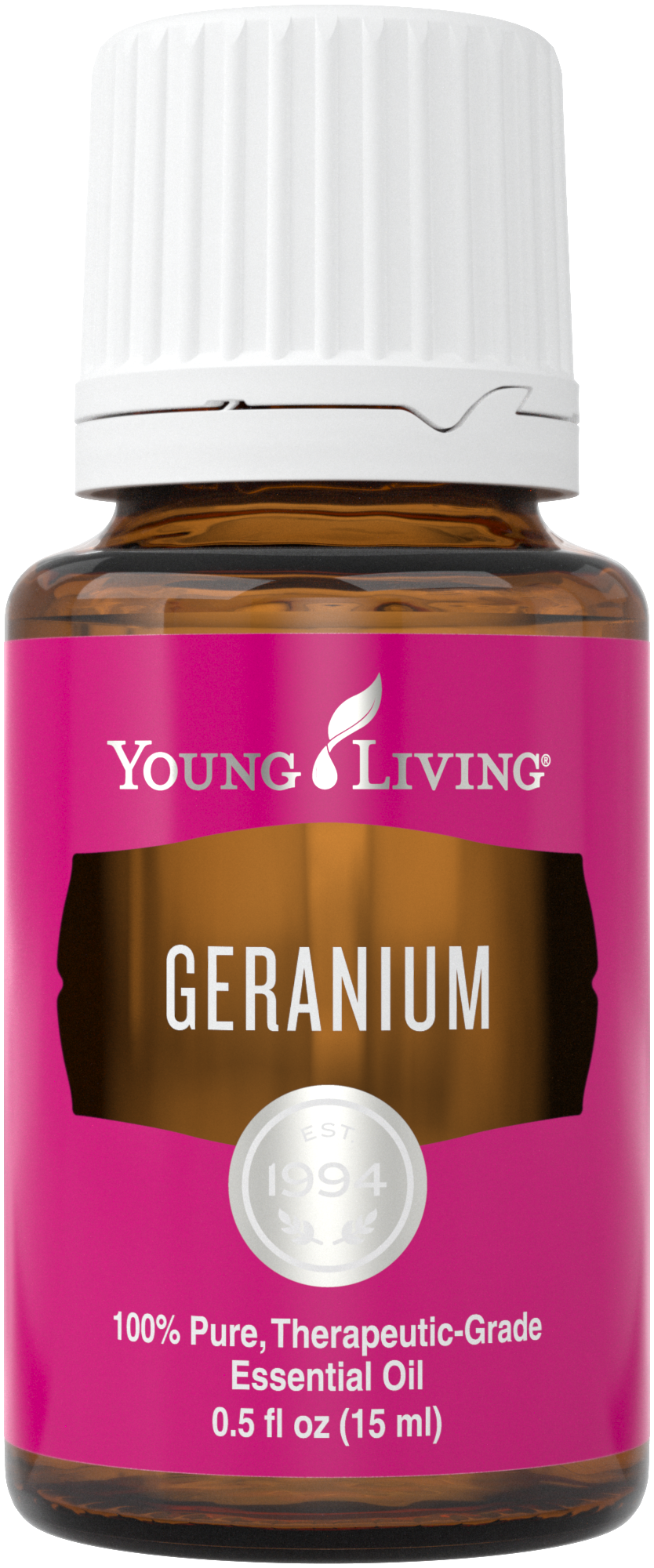 Geranium has a sweet, floral fragrance and has been used by the Egyptians to promote beautiful, radiant-looking skin when applied topically. Add Geranium to lotion, body wash, and hair care to enhance the aroma of your personal care products. Because Geranium oil has versatile benefits, you can also diffuse it to invite a peaceful, spiritual feeling in your living room or meditative space. Geranium may help maintain the appearance of healthy, youthful-looking skin, helps promote healthy, radiant-looking hair and may help cleanse the skin.
*Tip: Combine Geranium with oils like Lavender and Ylang Ylang to blend in a hot bath. The aromatic blend of floral and sweet smells creates a peaceful, private getaway.
Can I wear my Essential Oils in the Sun?
There are some essential oils that you should avoid on summer days when you will be out bathing in the sun. Instead apply the oils to the bottoms of your feet where they are less likely to get exposed to the sun. Here is a list of some of the oils and blends you want to practice caution with in the sun.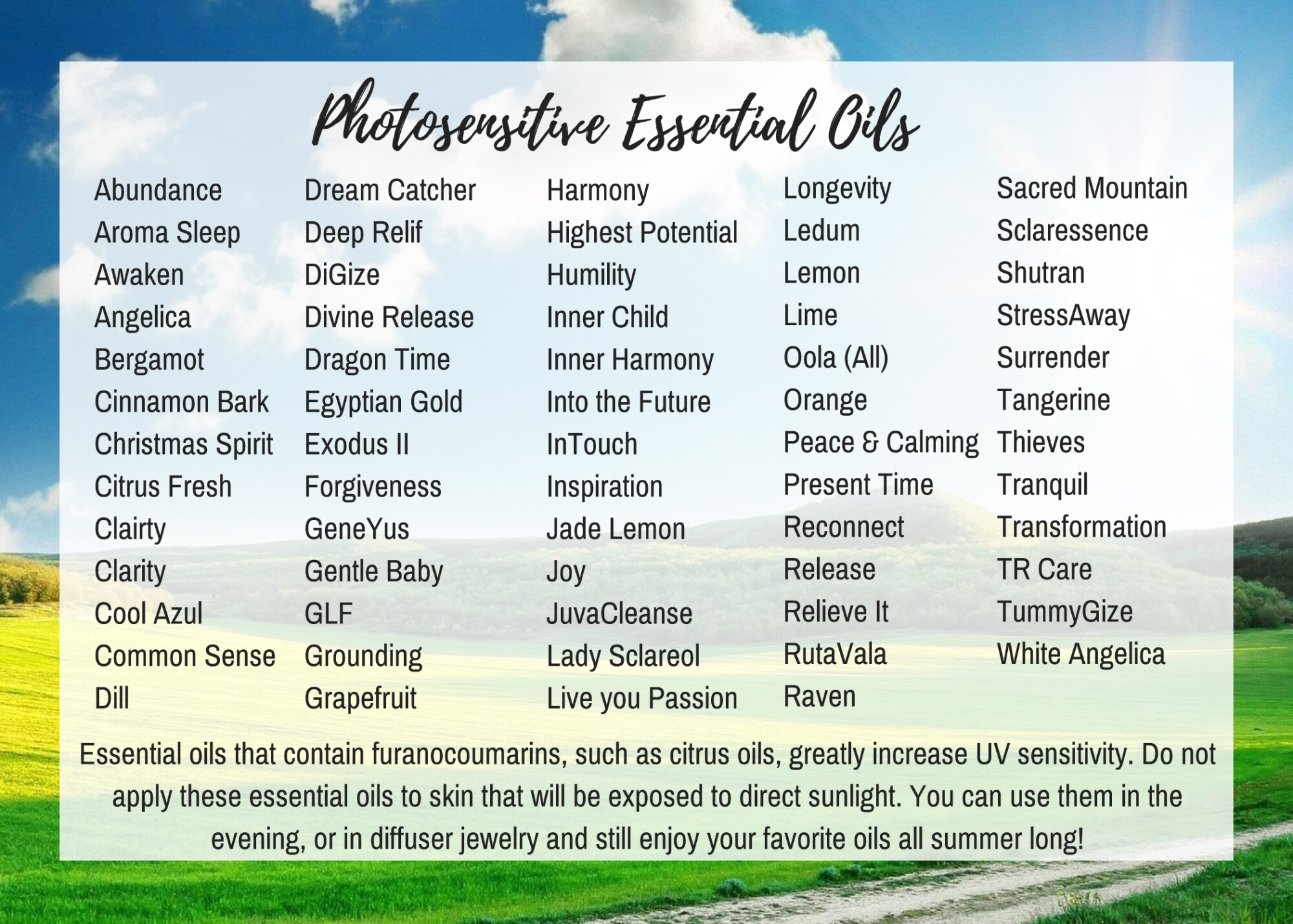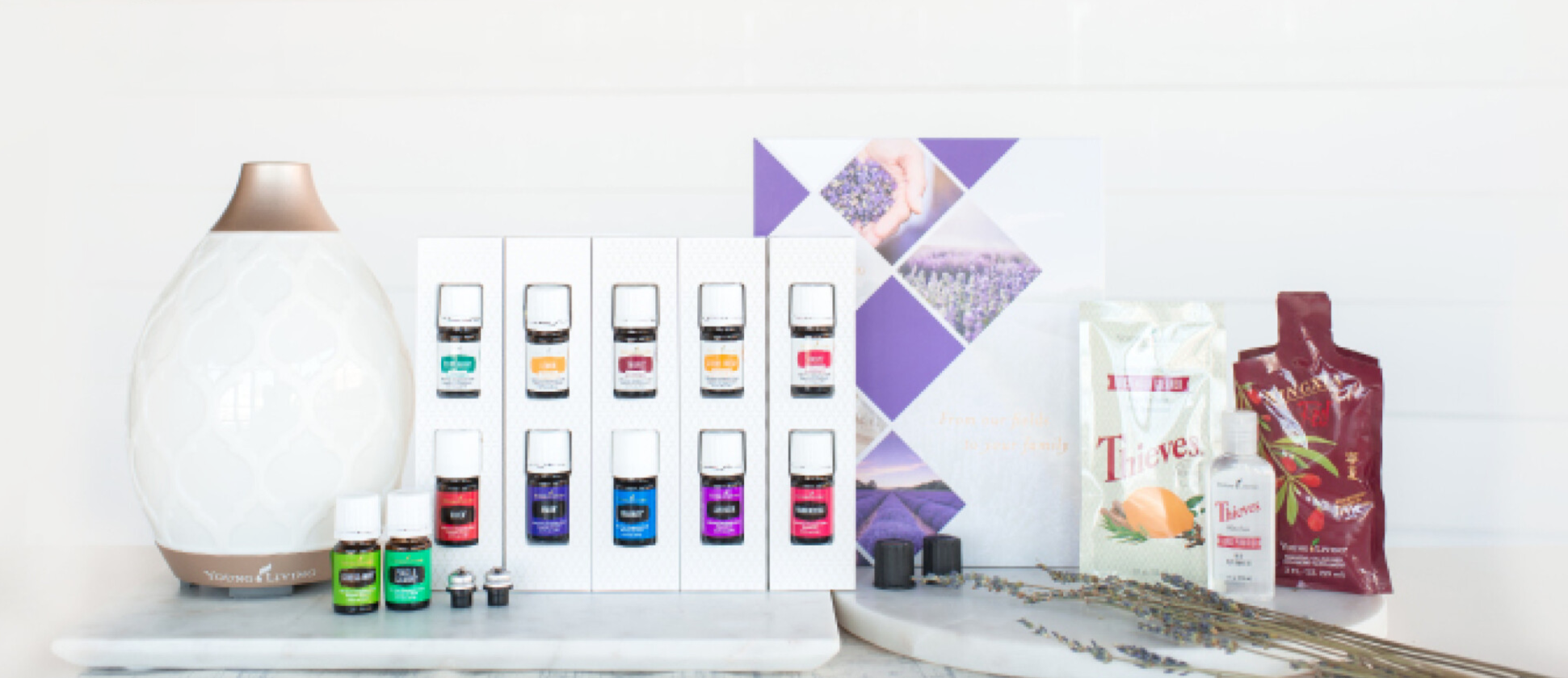 I am here to help you along you path to natural healing with essential oils. I will be here to help and support you on your journey. I provide a welcome gift to help you get started ad many other resources too.
Also Click Here for a free digital Essential Oils 101 class.
Other posts you might like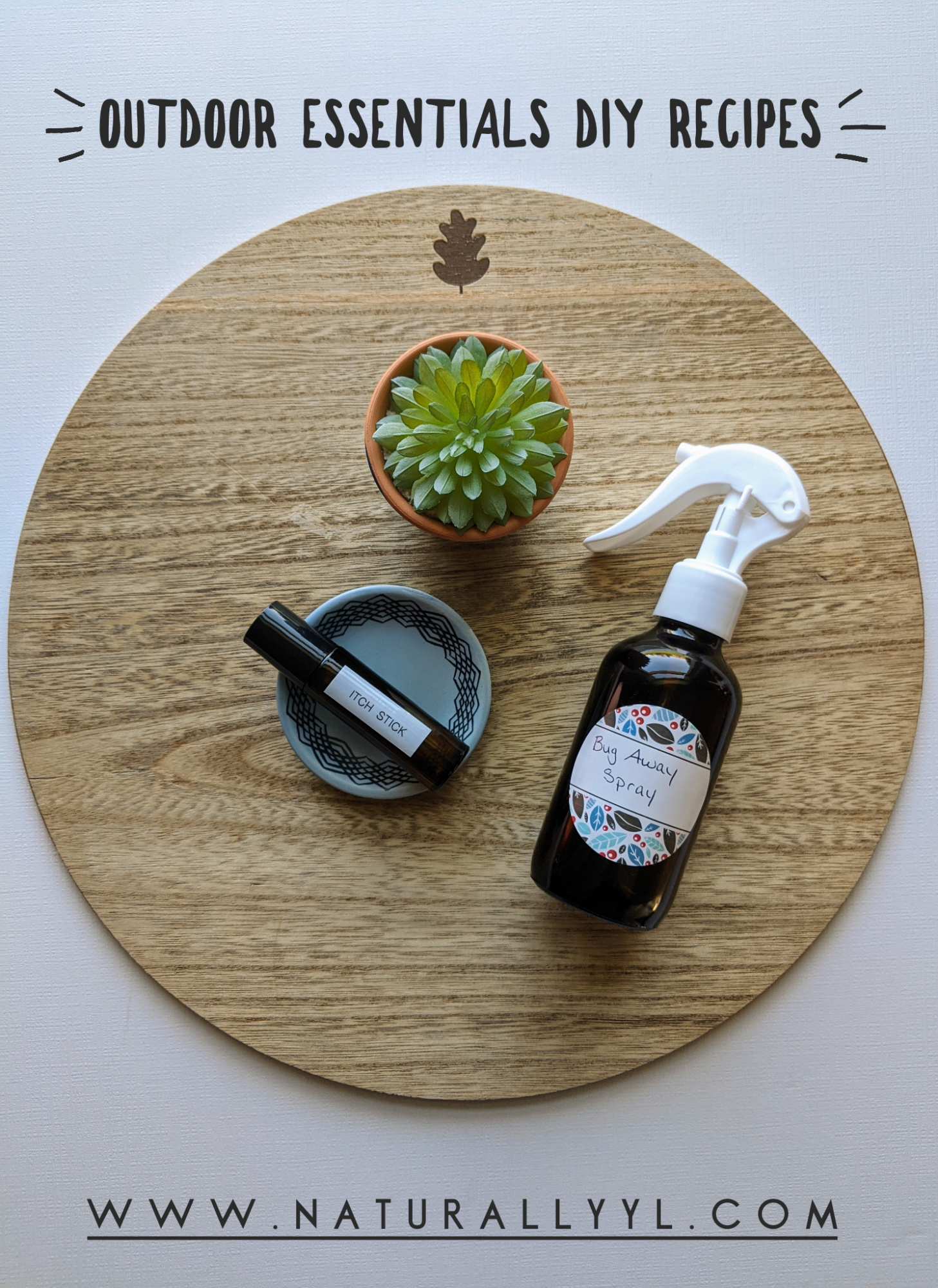 With the warm weather and sunshine here we have all been spending a lot more time outdoors. But something else I have noticed is that the bugs have made their return too... You can keep the pests away using natural, toxin free options with essential oils. So skip the harmful DEET and other toxins and make your own or if you are not into the DIY thing Young Living has a great option that is ready to go :)