May 12, 2020 12:26 PM Central
Michelle Meier
A few weeks ago my little one took a tumble and fell face first on a tree root while we were out hiking. It was a small gash but man do those head wounds bleed! I knew we needed to break out the essential oils to help heal and prevent a scar so I got to mixing and here is the recipe we have been using on her forehead and it is looking great!
Supplies
3 oz. carrier oil (I chose Calendula that I had been infusing but you could use coconut oil or another carrier oil too)
2 oz. of Shea Butter
1 oz. Organic Beeswax
A few drops Vitamin E oil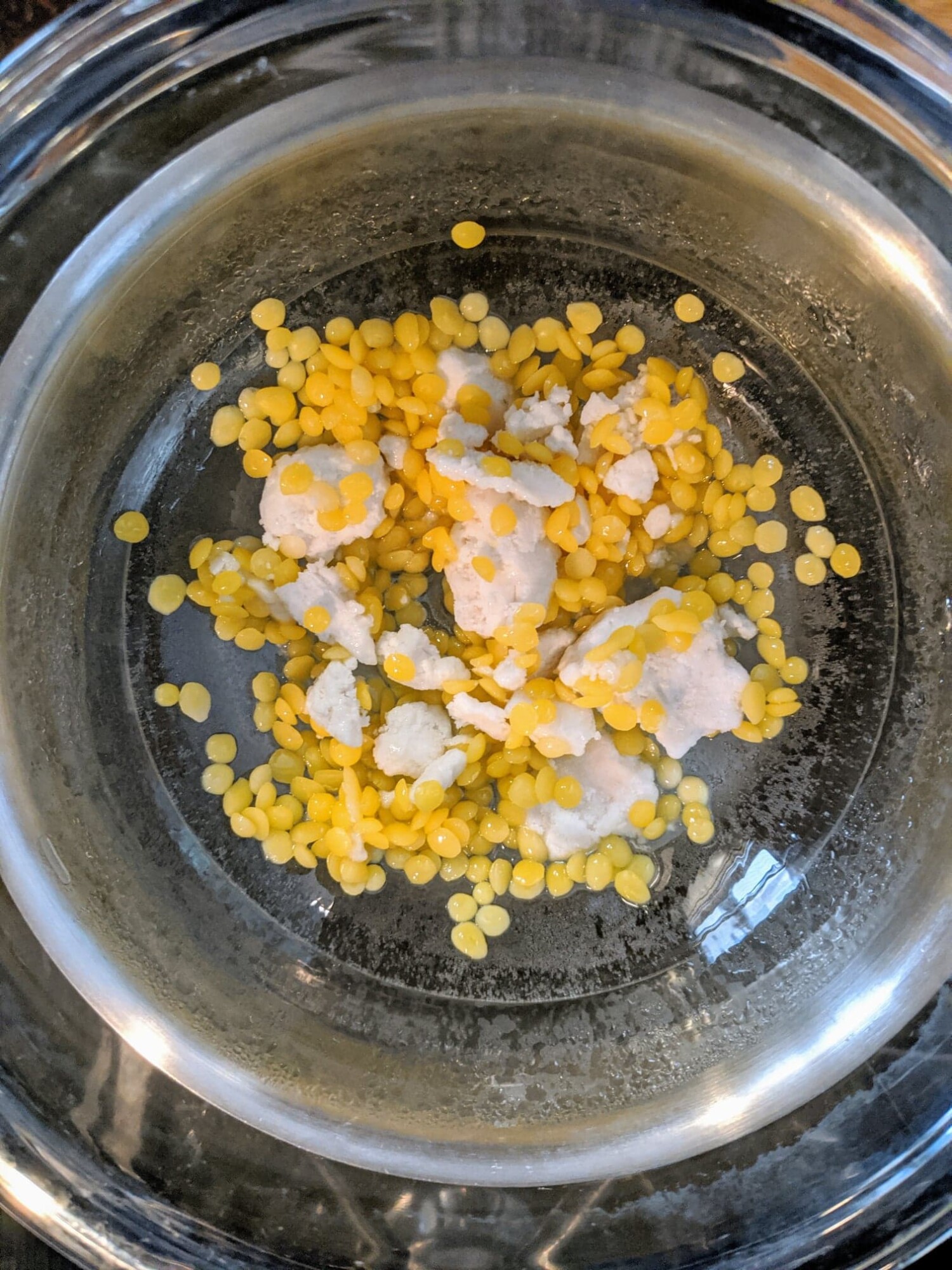 Directions:
1. In a double boiler (I used a glass pyrex bowl over a pot of boiling water but a mason jar works well too) boil water.
2. to the glass bowl or jar add in Shea Butter and beeswax. Stir until melted.
3. Add in Calendula oil and stir well to combine.
4. Remove from heat and let cool slightly.
5. Add in essential oils and stir well to combine.
6. Pour in a glass jar or reuse a salve container. I use the tin in the photo and then made some little travel size ones to take on the go.
7. Once cool apply lid.
8. Apply to skin for cuts and scrapes, stressed skin, scars etc.
Why Calendula?
Calendula some from the marigold flower and has natural antibacterial properties that might make it useful in healing wounds. I have also heard calendula oil used for diaper rash and eczema. To make caledula oil you need dried flowers and a carrier oil. I used sunflower oil. Depending on how much calandula oil you want fill a mason jar about 3/4 of the way (i used a 4oz. jar) and then fill with carrier oil of choice. Let sit for about a month or more (mine was infusing for quite a while). Then strain out the flowers and filter through a coffee filter and you have calendula infused oil.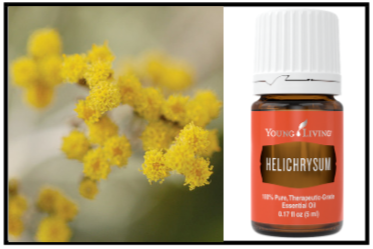 Helichrysum Essential Oil
Helichrysum has a sweet, earthy aroma and provides many benefits for the skin, including reducing the appearance of fine lines and wrinkles. It has cleansing properties when applied to the skin and historically the oils from this flower have been used to help stop bleeding, reduce scaring and regenerate tissue.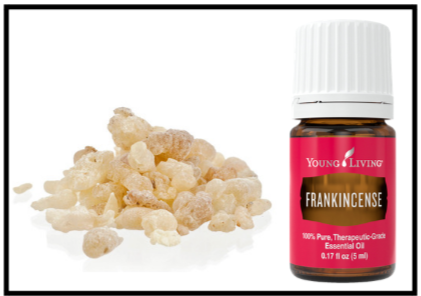 Frankincense Essential Oil
Frankincense essential oil has a sweet, honey-like, and woody fragrance. It has a broad range of uses, from enhancing spiritual and meditative practice to use in beauty routines. Frankincense can help you maintain the appearance of radiant skin, has the ability to smooth the appearance of healthy skin and can reduces the appearance of uneven skin tones.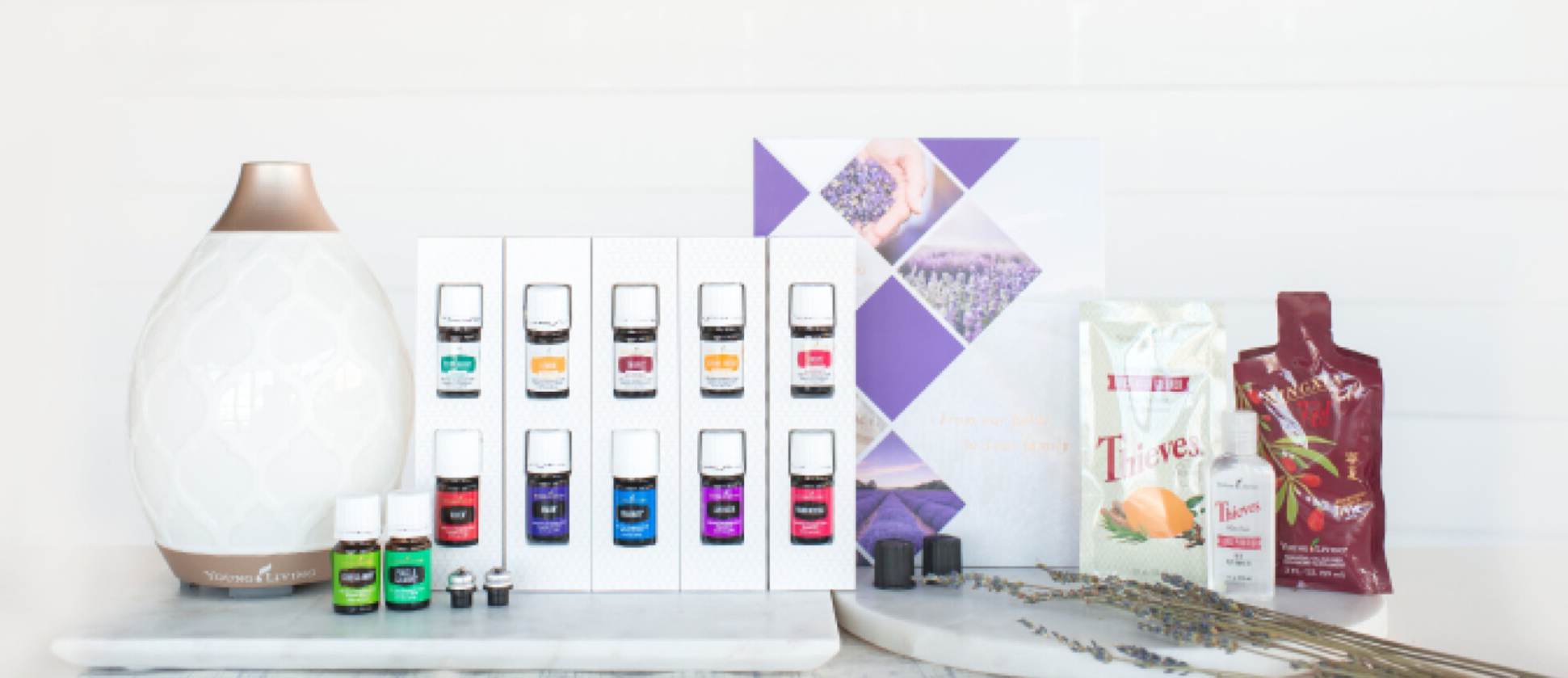 I am here to help you along you path to natural healing with essential oils. I will be here to help and support you on your journey. I provide a welcome gift to help you get started ad many other resources too.
Also Click Here for a free digital Essential Oils 101 class.