12/16/2018 06:00 AM Central
Michelle Meier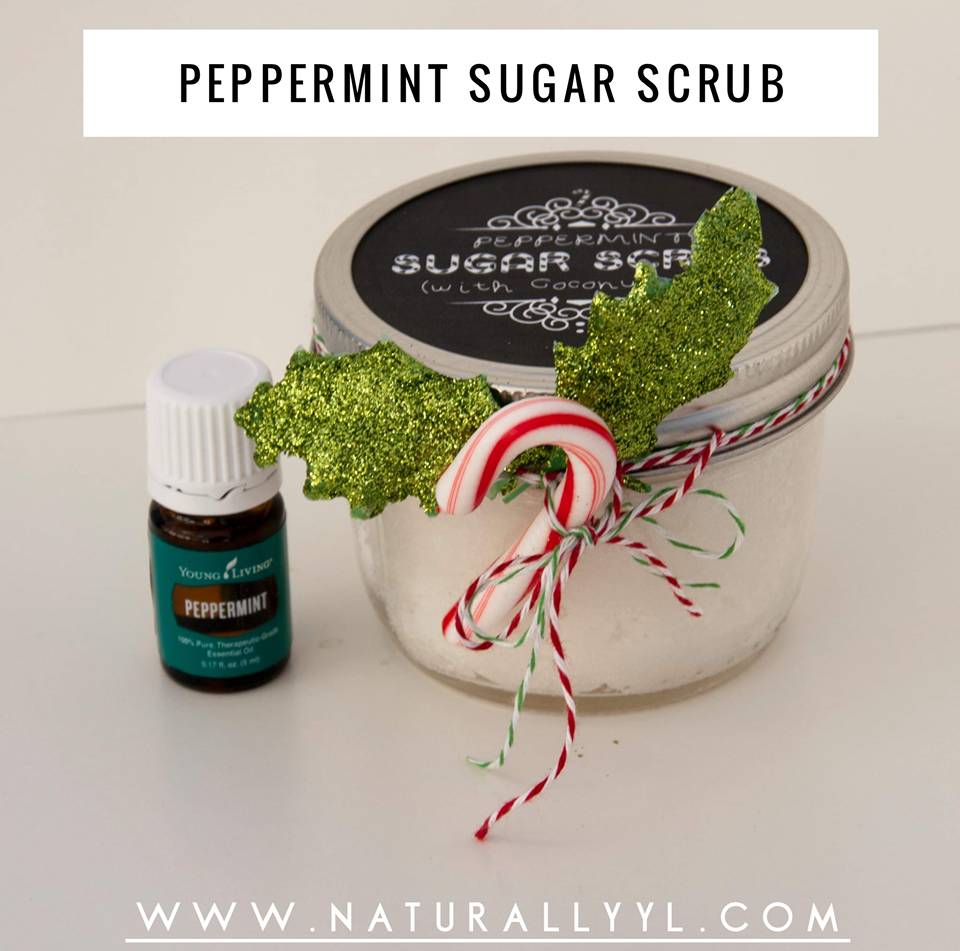 With the cooler weather already here my skin always seams to get a little dry especially my feet. I love this peppermint sugar scrub because the cooling peppermint is very soothing to tired feet after a long day of holiday shopping and the coconut oils leaves them feeling super soft! This is very easy to make and another one you can have the little ones help with too!
Here is what you need:
Pint size wide mouth mason jar
3/4 cup organic sugar
1/3 cup cold pressed coconut oil (I get mine at Costco)
Directions:
1. In a glass or metal mixing bowl combine sugar and coconut oil. (Coconut oil will mix better if it's warm. so if your house is chilly set it next to a heat vent for a little bit before you use it to soften it).
2. Add essential oils and mix again.
3. Scoop into mason jar and replace the lid.
4. Decorate with a cute label and a candy cane for a festive gift.
You can try this exact same recipe with so many different essential oils like
Lavender
(very calming and soothing), or
Citrus Fresh
(energizing and invigorating) or
Panaway
(soothing for tired muscles).
This oil can be diffused to create a stimulating, focused atmosphere for daily tasks. You can also apply it topically to create a cool, tingling sensation on the skin, which can be very soothing after hard physical activity. Peppermint Vitality can also support healthy digestive function and gastrointestinal comfort. This versatile oil can make its way into baked goods, beverages, and even entrees for the more daring! Taken daily in a gel capsule, this powerful essential oil can support your overall digestive function.
Ready to get started with essential oils?
Have you heard of the Premium Starter kit from Young Living? It is hands down the best way to dive into essential oils it not only comes with the 4 essential oils I mentioned above but you also get 7 others and a diffuser. Gives you the perfect little set of the most popular and versatile essential oils to get your feet wet. Click the link below to learn more about the kit.