09/19/2018 08:00 AM Central
Michelle Meier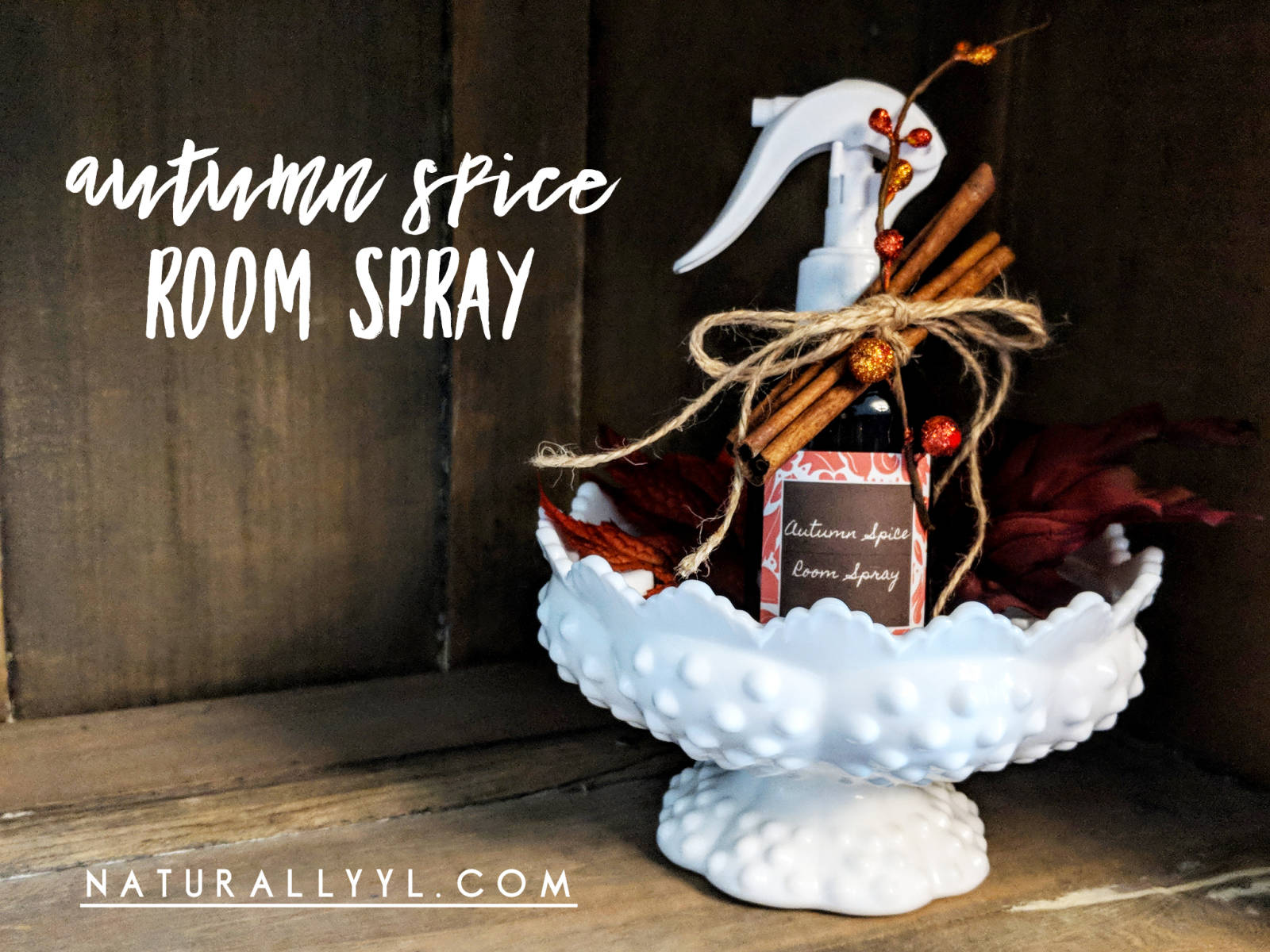 With fall just around the corner everything is pumpkin spice! Don't get me wrong I love pumpkin spice and the spicy scents of fall but what I don't like is the synthetic fragrance! Those yummy smelling fall candles and room sprays come with hidden toxins. The big one is synthetic fragrance which is made up of thousands of undisclosed chemicals to protect "trade secrets". Chemicals in fragrance have been linked to asthma and other respiratory issues. But that's not all. Candles made from paraffin wax are filled with harmful toxins that actually create pollution in the air you breathe.
(click here to read more about synthetic fragrance
) So before you light those candles this year why not try making something that will smell just as amazing that is safe for you and your family.
This super simple recipe only has a few ingredients and essential oils.
Here is what you will need:
4 oz. glass spray bottle
2 oz. distilled water
2 oz. neutral spirit (witch hazel or vodka work great)
Pinch of salt
6 drops
Cinnamon Bark essential oil
5 drops
Nutmeg essential oil
5 drops
Clove essential oil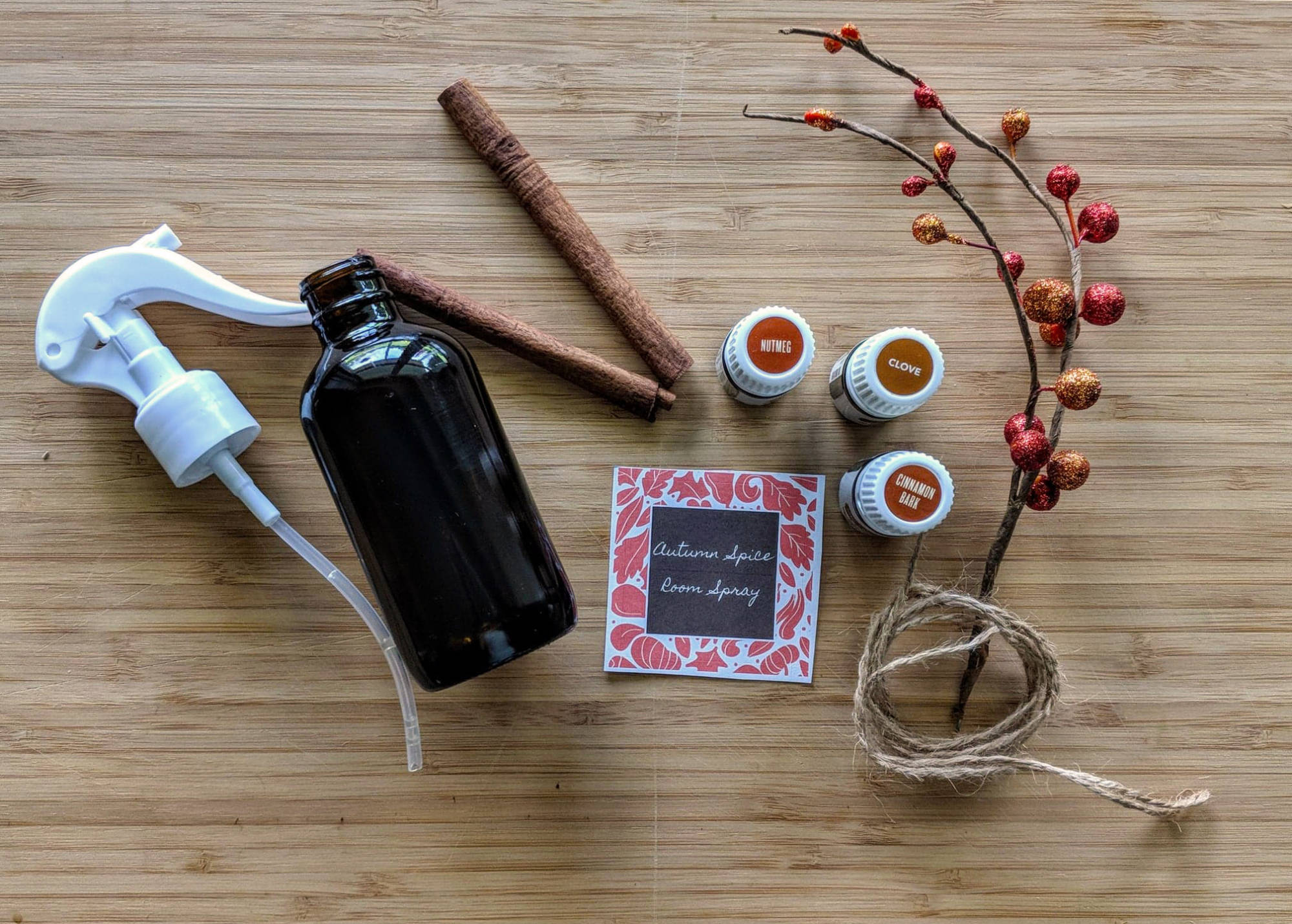 1. Add a pinch of salt to the glass bottle

2. Add essential oils. (The reason for the salt is that it helps disperse the essential oils throughout the water rather than sitting on top)
3. Carefully add distilled water and neutral spirit being very careful not to overfill the bottle. We don't want to lose any of those precious essential oils :)
4. Add spray top and shake well
5. Now this step it totally optional but me being crafty I want it to look cute in my bathroom :) Add a little twine, a few cinnamon sticks or some fall colored pick from the floral section at the craft store. Add acute label (I made this in less than 5 minutes on avery) and you are done! This makes a great hostess gift for the next gathering you attend.


What is great about essential oils is that you can play around and try out different combinations to get the scent that you want. Some of my favorite oils for fall are:
Cinnamon Bark
Clove
Nutmeg
Thieves
Orange
Ginger
Cardamom
To get your FREE Printable labels to make your own Room Spray Click the link below!
I'll send you some Recipes, Tips and the Printable Labels too!