11/25/2018 08:00 AM Central
Michelle Meier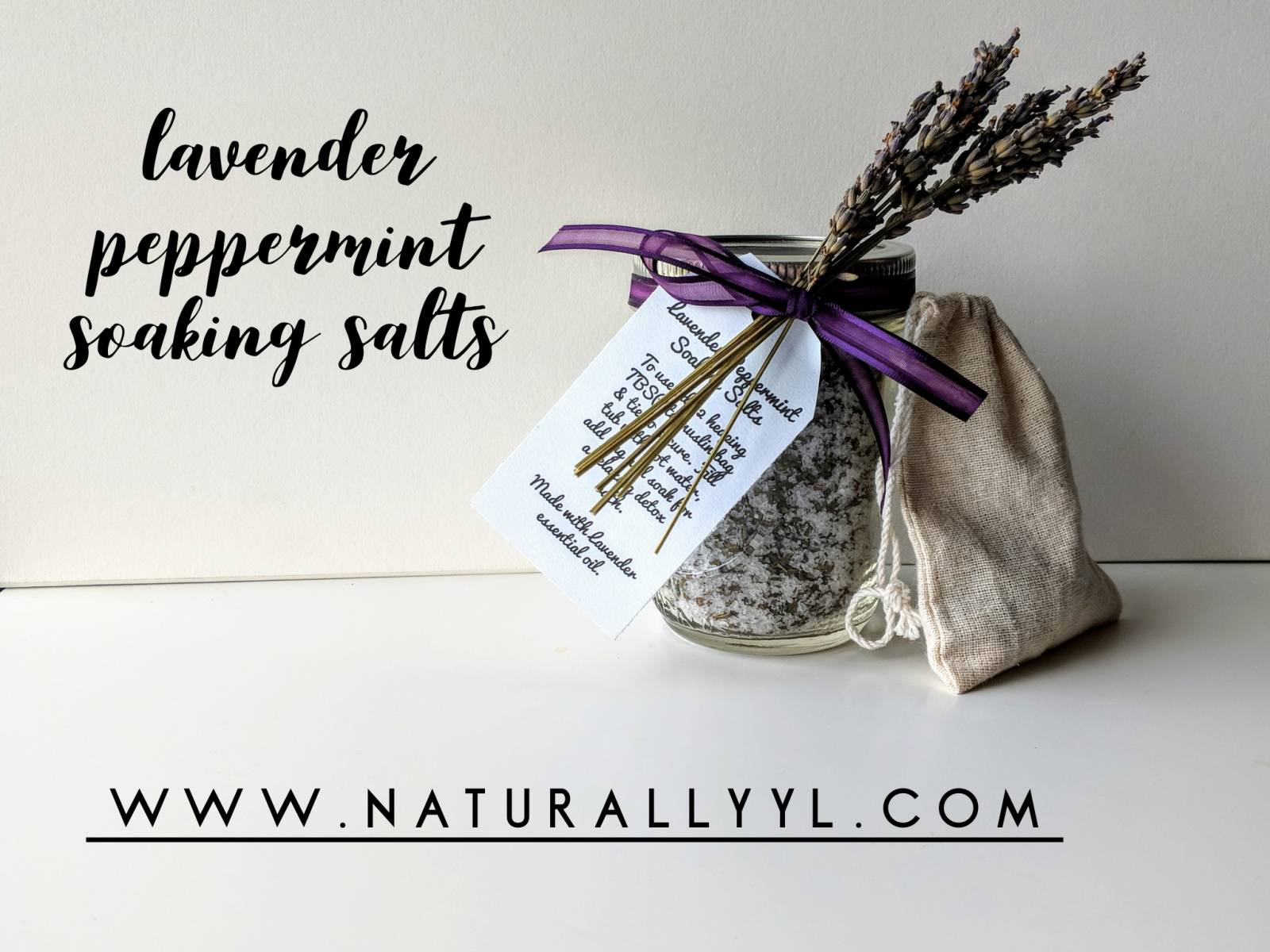 Looking to get you DIY on and make some fun Holiday gifts for friends and family! Here is another super easy and fun recipe perfect for everyone on your list this year. Lavender Peppermint soaking salts are great for a relaxing bath or for a soothing foot soak after a long day of holiday shopping.
Here is what you need:
12 oz mason jar or larger
2 cups unscented Epsom salts
1 tbsp baking soda
1 tsp sweet almond oil or carrier oil of choice
¼ cup dried peppermint leaves
4 drops
Lavender essential oil
Directions:
In a bowl combine epsom salts, almond oil and essential oil and stir well to combine. Add in baking soda and peppermint leaves and stir well until mixed. Store in mason jar. To use add 2 heaping tbsp into muslin bag and add to tub of hot water soak and enjoy!
*Don't have dried peppermint leaver or tea? No worries you can make this recipe using 2 drops of
Peppermint essential oil
in lieu of the peppermint leaves :)
Lavender Essential oil
is actually one of the most well know essential oils. It has so many uses that it is jokingly called the swill army knife of essential oils. Many lavender essential oils on the market are filled with synthetic fragrance and fillers so be sure you are using a high quality product to get the most therapeutic benefit like
Young Living's Lavender
.
Aromatic: Diffuse lavender for focus, to create a calming atmosphere and for a more restful night sleep.
Topical: Apply Lavender with a few drops of carrier oil on stressed skin. Try adding a few drops to a small glass spray bottle for a lovely pillow or linen spray.
Internal:
Add 1-2 drops of
Lavender Vitality
to your next batch of fresh squeezed lemonade or add into shortbread cookies for a tasty treat!
Plus get free printable tags too!