Apr 11, 2019 11:41 AM Central
Michelle Meier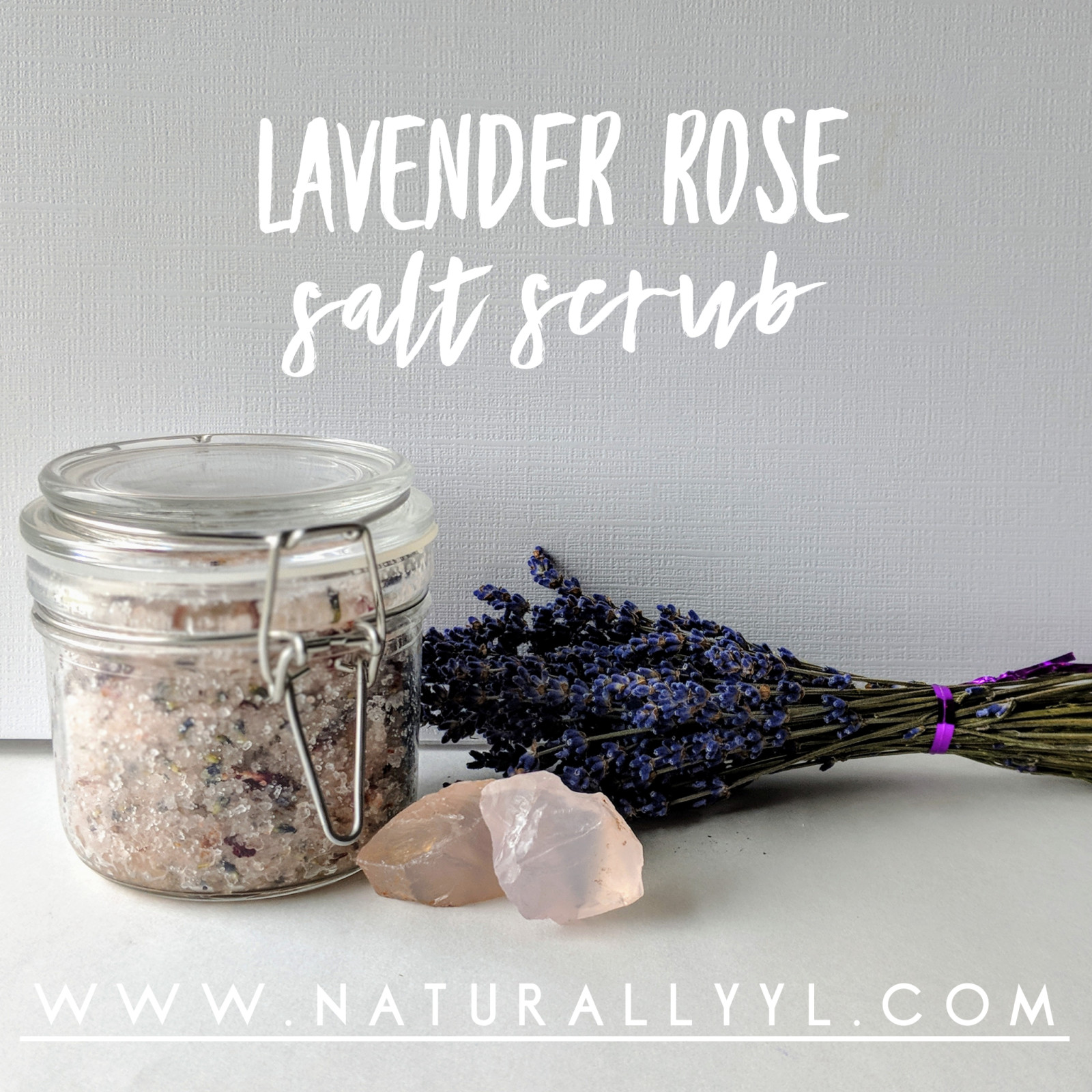 With the weather getting warmer and my feet being back in flip flops I realized that my feet needed a little TLC after a long winter. Salt scrubs can be an great way to slough off the dry skin, leaving your tootsies soft and supple and ready for Spring! This recipe makes a perfect gift for Mother's Day or for that new mom or bride to be too:)
Supplies:
1/2 cup Espom salts or sea salt
1/4 cup pink Himalayan salt
1 tbsp dried lavender
1 tbsp dried rose petals
1/2 cup cold pressed sweet almond oil
Glass or ceramic mixing bowl
(You can get the dried flowers on amazon)
The combination of Epsom salts and pink Himalayan salts work to scrub off the dead skin and give you a good dose of trace minerals. With your skin being the largest organ on your body and the pores on your feet being larger than other areas, you can get those much needed minerals all while you pamper yourself. So much of the modern food we eat is devoid of these essential minerals so it is important to supplement to make your your body is getting what it needs.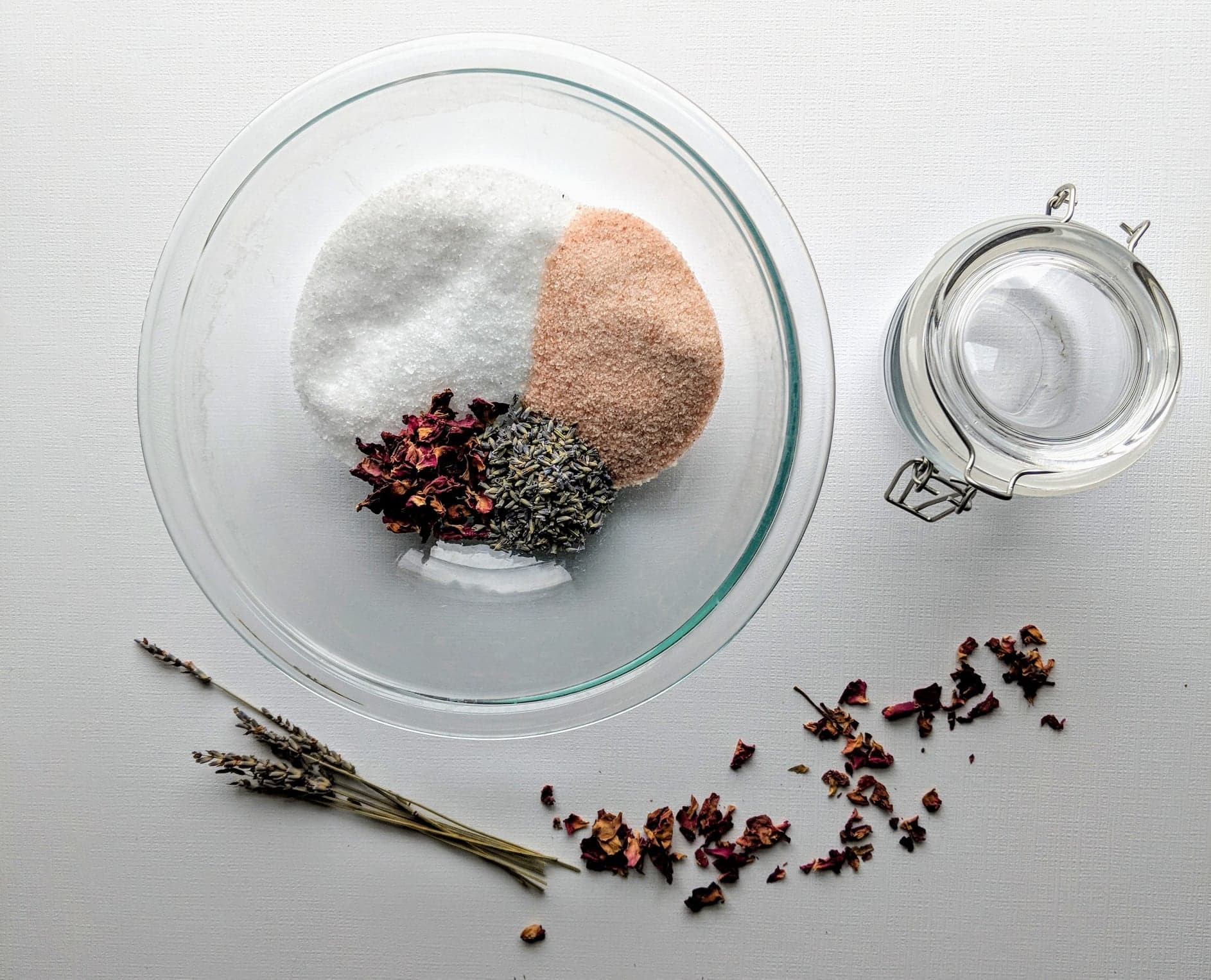 Recipe:
Add salts and dried lavender and rose petals to bowl and stir well to combine.
Add in sweet almond oil and essential oils and mix well.
To use scoop out a dollop and massage into feet paying attention to rough or dry areas. (I recommend doing this in the bathroom close to a bathtub or have a little basin of water near by)
Once a layer of scrub is covering your feet, wrap each foot in a warm, damp towel and leave on for at least 10 minutes. this will allow the nourishing oils penetrate deep into the skin and allow the body to adsorb the minerals from the salts.
Use damp towel to wipe off scrub or rinse in warm water and pat dry.
Follow up with your favorite natural lotion.
This scrub can also be used on the body in the shower after cleansing or as a hand treatment.
Your feet will not only smell absolutely amazing but they will feel super soft. I did this before bed and could smell the oils on my feet while I was laying in bed. They were like my own little personal diffuser :)
So lets learn a little more about the different ingredients in this recipe.
Did you know it take 22 pounds of rose petals to make one 5 ml bottle of Rose Essential oil!? This is just one reason this is a highly prized essential oil. Its sweet, rich aroma encourages feelings of positive self-reflection and can create an uplifted feeling when inhaled. It has been used for thousands of years topically to leave skin looking radiant.
Lavender cleanses and soothes minor skin irritation, can be soothing to the skin after a day in the sun, reduces the appearance of blemishes and supports aging skin. It is wonderful applied to dry and stressed skin.
Sweet Almond Oil
Rich in Vitamin E, monosaturated fatty acids and many other healthy minerals and vitamins, sweet almond oil is wonderfully moisturizing. Use for smooth beautiful skin, reduces the appearance of fine lines and wrinkles by helping to repair the skin's collagen layer. Great for strengthening nails.
*Recipe inspired by Marlene Adelmann in Willow and Sage magazine.