Feb 25, 2020 12:42 PM Central
Michelle Meier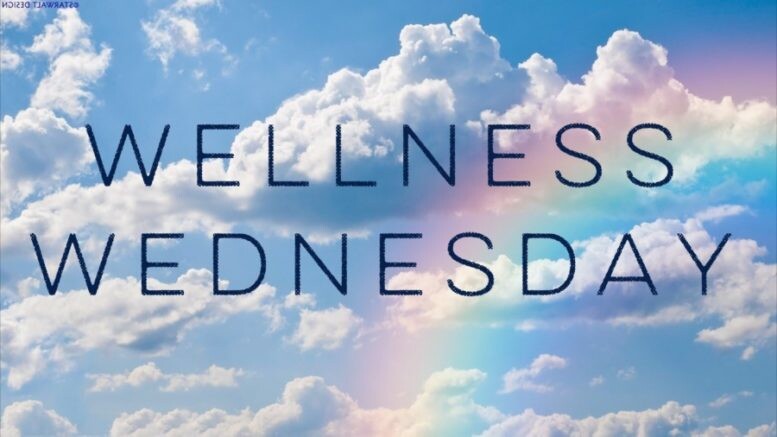 I am so excited to tell you about an awesome event next Wednesday at Back to Basics Health and Nutrition! A full day of wellness with so many different things to choose from! Ill be there doing FREE iTOVi wellness scans and will have a fun floral citrus essential oil infused herbal tea that you can make and take home too!
Back to Basics Wellness Wednesday
125 W Lake St, South Lyon, MI 48178
March 4th 12:00 to 7:00 pm
Foods for Wellness scans walk-in $35 (learn which foods are most balancing for your body)
Foot Detox by appointment or walk in on the hour $35 (remove toxins through your feet in a relaxing foot bath)
Iridology

with Nancy 1 hour $65

Live Blood Cell with Nancy $65
Lymphatic Enhancement Therapy (LET) with Nancy Intro session $25
Readings with Deborah, price varies
Essential oil Make and Take with Michelle $5
Sauna open $25
Crystal readings with Krista, price varies

Tea and Crystal room open

Free tea samples
Call 248 921 0586 to reserve your spot or walk in!
Scroll down to learn more information about the services offered during the wellness day.
iTOVi Scans
The iTOVi scanner is a unique device that helps you determine which products your body has a strong response to. During a scan, the device uses galvanic skin response/GSR by measuring the electrical conductivity of the skin and identifying the most pronounced changes. iTOVi can list products that your body responded to during the scan. It allows you to personalize your wellness because everybody is different!
Click here
to lean more about iTOVi.
Iridology
The iris is a window to the brain; with 28,000 nerve endings, microscopic blood vessels, muscle and connective tissue that reflect the inner workings of the body. Every organ is connected to the iris via the nervous system. With this reading, you will be educated on what your eye reveals. People report/learn the following: Constitutional Strengths and Weaknesses Nutritional Deficiencies; Areas of Injury; Inflammation or Degeneration; Accumulation of Toxins; and Emotional Imbalances.
Lymphatic Enhancement Therapy (LET)
LET is a safe low-frequency vibrational treatment that communicates with the body's innate energy patterns giving it the direction and energy to heal naturally and intelligently. People get these treatments for the following conditions: Pain; Scar Tissue; Dental Issues; Immunity; Breast Health; Hormone Balance; Post Surgical: Breast, Joint Replacement, etc; Injury Rehabilitation; Aging Skin; Edema, Swelling, and Lymphedema; Digestive Disorders; Autoimmune Conditions; Stress and Mental Afflictions; Fatigue; Skin Conditions; Esthetic Procedures; Eye Conditions; and Headaches.
Live Blood Cell (Darkfield Microscopy)
During the Darkfield Microscopy Study, Nancy will take a tiny drop of your blood and look at it through a microscope. Together, you and the certified Darkfield microscopist can evaluate the shapes and other properties of your individual blood cells and plasma, which can reveal profound aspects of your health. Darkfield may reveal issues that may never be uncovered using traditional methods of blood screening.