Mar 15, 2020 06:56 PM Central
Michelle Meier
During this troubled time I know many are scared. We have never seen anything like this before. Though the shutdowns at schools, churches, events etc. seam scary it will truly help to slow this virus down. I know we can't shut ourselves inside our homes for the next month so I wanted to share what my family is doing to support our immune systems so our bodies can fight anything that comes our way. I will highlight a few things below but wanted to share our protocol as well.
My Families Daily Wellness Routine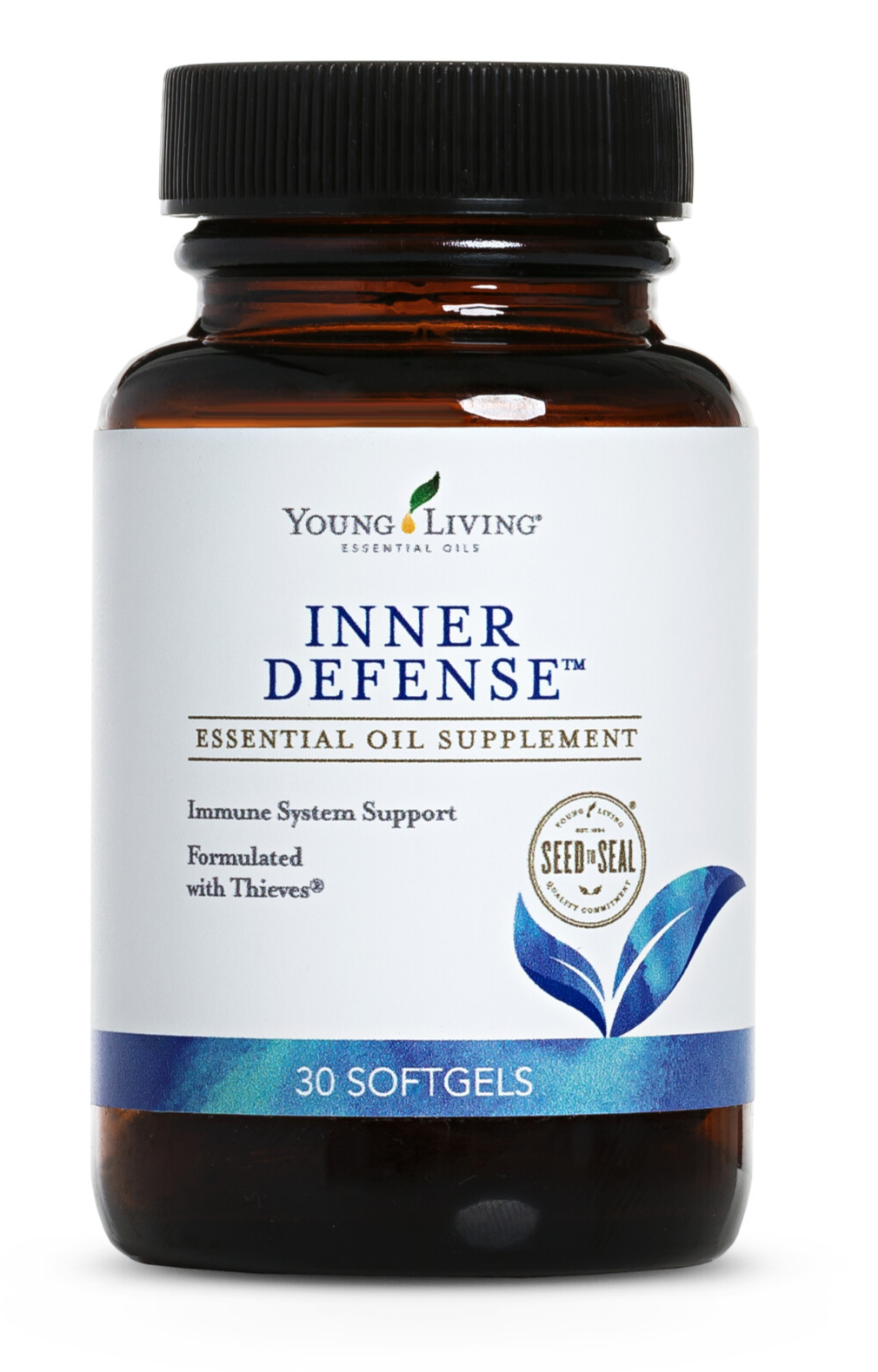 This is a staple in our home. I have been taking one of these every morning are a preventative measure to keep my immune system supported. For kids take a capsule and poke a pin in one end. Squeeze out a little and rub it down their spines. It will adsorb into their blood stream through the skin providing the same benefit.
*Inner Defense reinforces systemic defenses, creates unfriendly terrain for yeast/fungus, promotes healthy respiratory function, and contains potent essential oils like oregano, thyme, & Thieves to support a healthy immune system.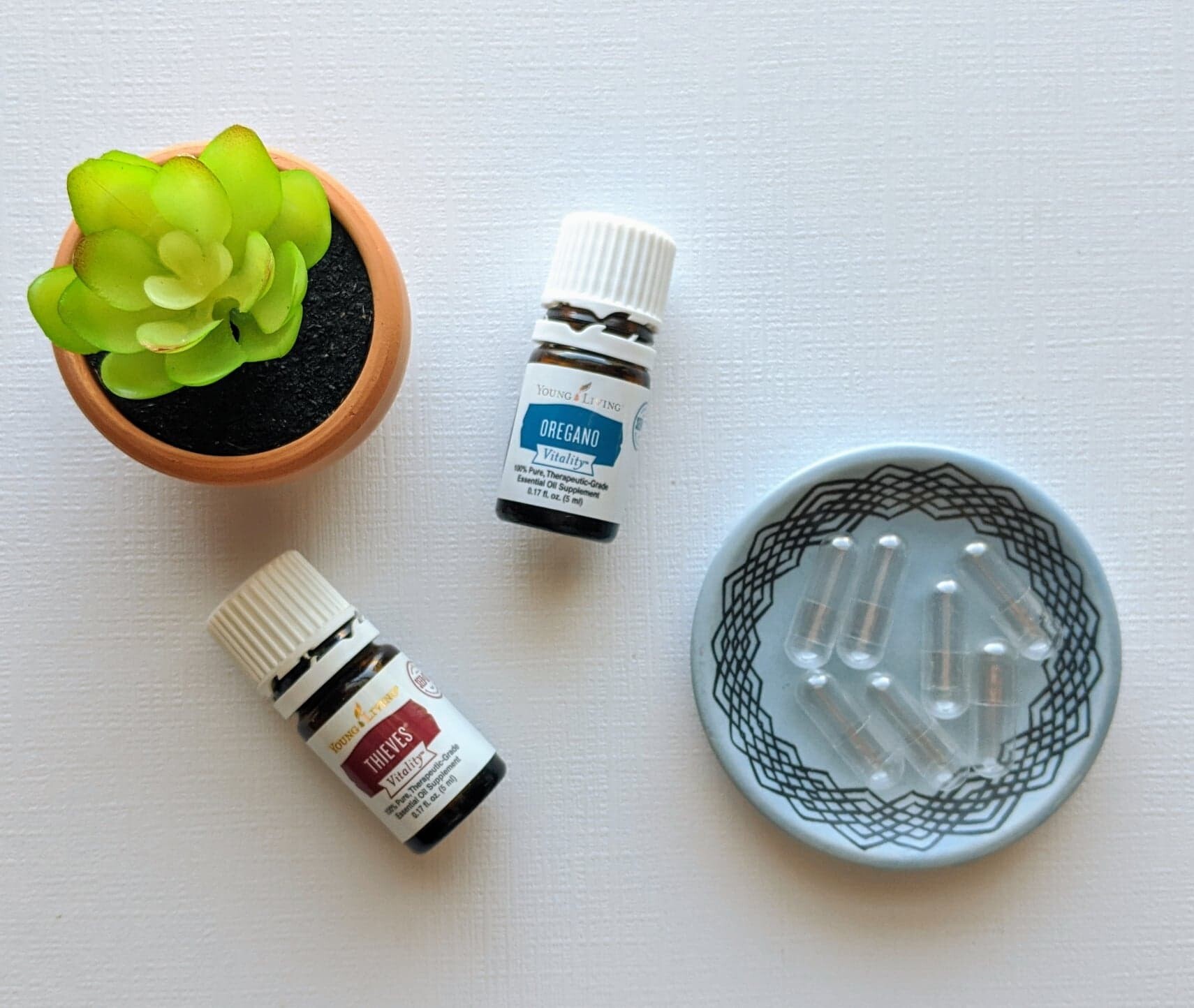 DIY Immune Supporting Capsule
If you don't have any Inner Defense on hand or if it goes out of stock I have a DIY recipe for you.
Recipe:
Carrier oil (organic olive oil, avocado oil etc.)
*Add essential oils to a clear vegetable capsule and fill with carrier oil. Close capsule and take immediately. (If you leave the oils in the capsule too long they will dissolve the capsule. You can make a few up in advance just be sure to put them in the freezer in a glass jar.)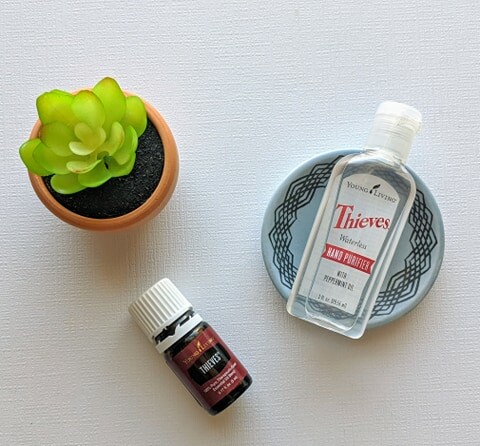 Good Hand Hygiene
Hand sanitizers are a great way to keep the germs at bay when you are out and about. Most conventional hand sanitizers have toxins that you don't want seeping into your skin. YL Makes a great hand sanitizer but I have a DIY recipe for you too if you don't have any on hand or if it goes out of stock.
*Kills 99.99 percent of germs
*Formulated with powerful essential oils and plantbased ingredients
*Lightly moisturizes with aloe vera and vegetable glycerin for baby-soft skin
*Contains no petrochemicals, mineral oil, parabens, sulfates, phthalates, synthetic fragrances, dyes, preservatives, or toxic ingredients
DIY Thieves Hand Sanitizer
2/3 cup rubbing alcohol
1/3 cup Aloe Vera gel*
1 capsule vitamin E (or 1/2 tsp)
Mix all ingredients together in a bowl and store in a pump container for easy use.
*
Use 100% Aloe Vera with out a bunch of added ingredients. Try you local health food store of Amazon.
*Make a hand purifier using vodka instead of rubbing alcohol.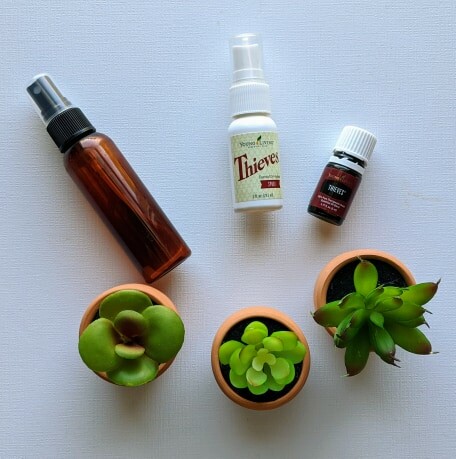 Another great way to keep things clean and sanitized is Thieves Spray. Spray your hands, surfaces, toilet seats, door knobs etc.
*Contains naturally derived, plant-based ingredients
*Doesn't require rinsing after use and has no harsh fumes
*Is easy to throw in a backpack, purse, or luggage with its portable size
*Cleans many different surfaces, such as counters, sinks, toilets, and door handles
*Is safe to use around the whole family, including children and pets
distilled water (or Aloe juice for more moisture)
1 oz. spray bottle
A few drops of Vitamin E for moisture
Fill bottle 3/4 of the way with rubbing alcohol then add Vitamin E and Thieves essential oils to spray bottle. Top off with distilled water. Shake well before use. Spray on hands, door knobs, and any surfaces.
*Make a cleansing spray using vodka instead of rubbing alcohol.
While some can work from home others can not. You can keep the air you breathe in clean in your workplace by diffusing
Thieves
essential oil. Another tip is to add a few drops of thieves to a decorative scarf and breathe in the clean :) Does this virus have you a little stressed out? Diffusing essential oils can help create a calming environment
Clean and Healthy diffuser recipe
Healthy and Energized diffuser recipe
Calm and Relaxed diffuser recipe
While this may seam like a negative time with noting positive about it, maybe take a minute and try and look for the opportunity it can bring. We can come together as a community and help each other out. This could be through prayer and meditation, donations, watching someones child etc. This can be a time to really reflect on what is truly important and an opportunity to spend quality time with family. Maybe even writing letters to loved ones (who doesn't love an old fashioned hand written letter :) Take a few deep breaths, this will pass. If you need anything I am here to support you any way that I can.
FB @Naturally YL
*These statements are not meant to treat, cure or diagnose any disease. These are things my family does and have had great success with.