Jul 10, 2019 01:49 PM Central
Michelle Meier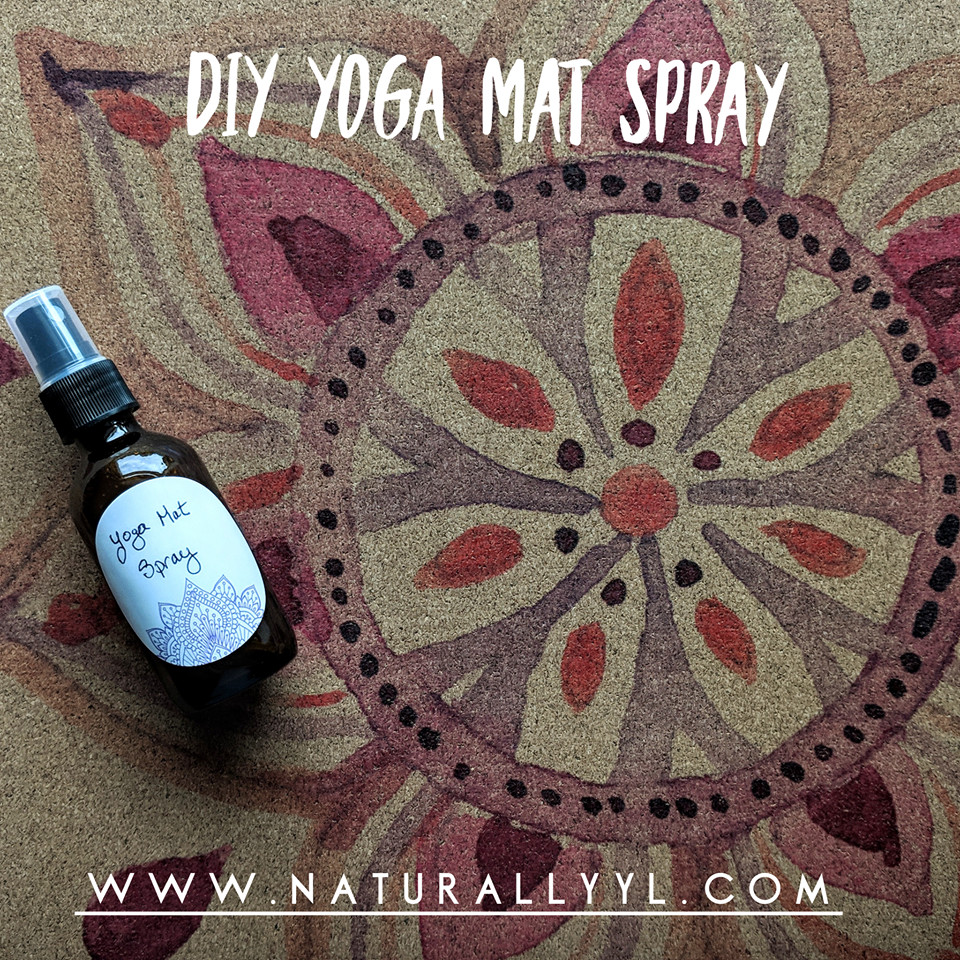 I love Yoga! Seriously has been the best thing ever to help me calm my busy mind and find peace in the chaotic world as a mom to a very active toddler :) I also love my cork yoga mat and want to keep it clean and fresh without any hidden toxins in conventional cleaning products or synthetic fragrance. This DIY Yoga Mat Spray recipe is super simple and is small enough to take to the studio with you.
When we do yoga or other physical activities we sweat and it may drip on our yoga mats (or soak them :). Did you know that the B.O. stink is caused by as process of bacteria breaking down the sweat? Bacteria thrive in dark moist environments, like your armpits and groin. When you sweat, the bacteria breaks down certain proteins in the sweat into acids causing that BO smell. So get rid of the bacteria stop the stink :) This DIY spray uses essential oils that are from aromatic plants that historically have been used to keep the bacteria away.
Supplies:
2 oz. Glass spray bottle
Distilled water
Directions:
Add essential oils to glass bottle and fill with distilled water. Screw on spray top, shake and spray. Literally that is it!
You can take this spray on the go to clean your mat and if you are feeling a little stinky yourself a little spray under the pits too :) I like to clean my mat at home myself because I like to roll it out and make sure its dry before I roll it back up but you do not have too. (I ma just weird:)
Essential Oils
I love Tea Tree. This is seriously what I use for under arm deodorant. I added a roll-on top to my bottle and I just roll it on in the morning and its easy to take with me to refresh on a hot summer day. Tea Tree is very cleansing and purifying. Its great to dab on the occasional blemish and bug bite too. Helps maintain healthy-looking hair and scalp and maintains the appearance of healthy skin and nails when applied to feet and toenails.
Thieves is a blend of
Clove
,
Lemon
,
Cinnamon Bark
,
Eucalyptus Radiata
, and
Rosemary
essential oils. Thieves is very cleansing when applied topically and neutralizes and purifies the air from strong odors when diffused. It has a spicy scent that I am obsessed with. When taken Internally
Thieves Vitality
supports overall wellness and a healthy immune and digestive system.
To learn more ways to use essential oils in your yoga practice click here for my free digital guide.