Apr 16, 2019 12:58 PM Central
Michelle Meier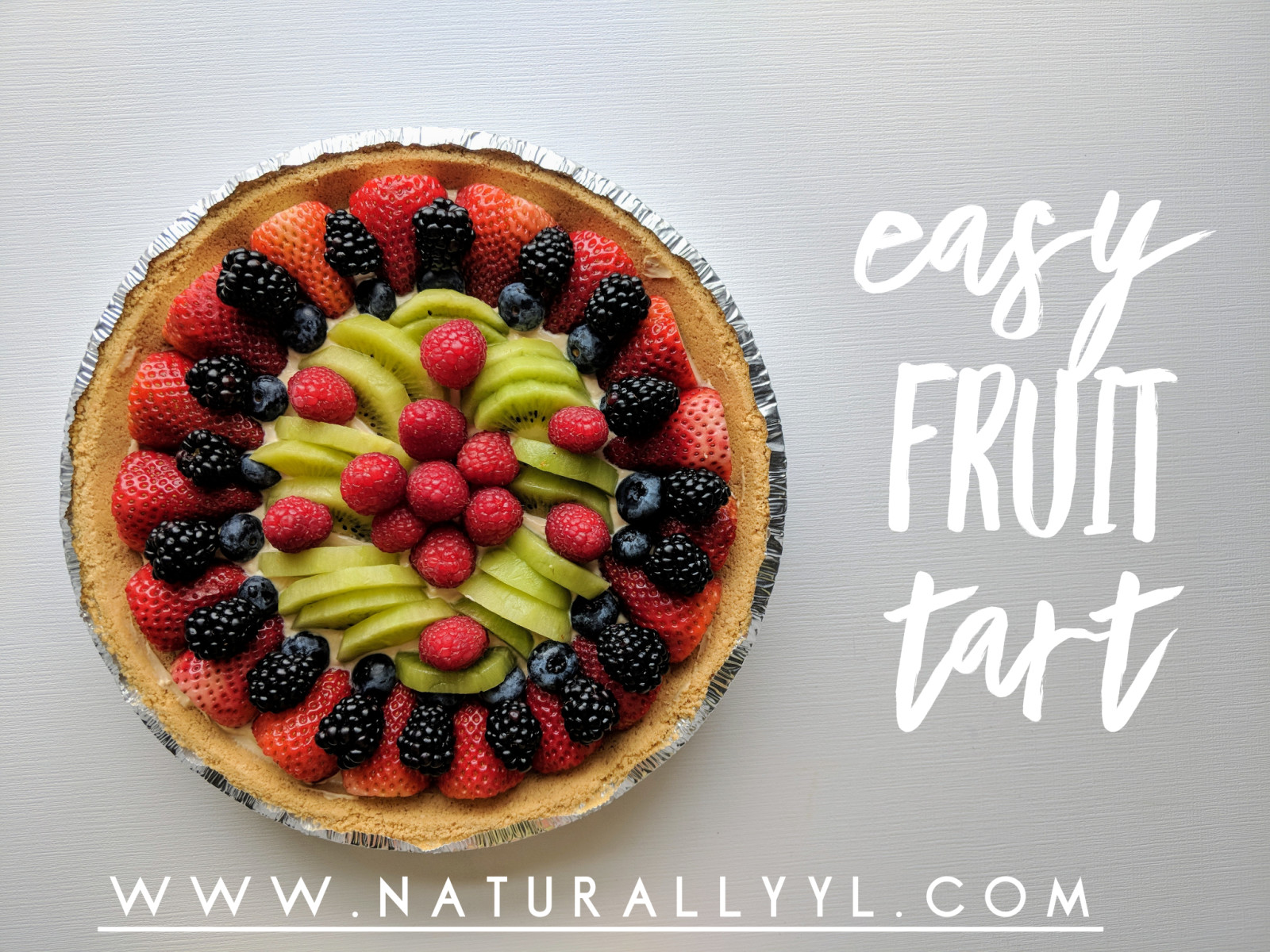 I love to cook but baking is so not my thing... So when I needed to make a desert over the weekend for a gathering I was at a loss. I thought "a fruit tart sounds really yummy!" until I looked at how complicated the recipes were. No time for all of that! So I came up with an easy and delicious version of a fruit tart. This recipe takes minutes and is perfect for upcoming holidays like Easter and Mother's Day.
Supplies:
Large graham cracker pie crust (I used a ready made because of time but you could totally make your own)
8 oz. organic cream cheese (softened)
10 oz. organic Greek yogurt (I used 2 of the personal sized)
1/3 cup coconut sugar
Fresh fruit (I used strawberries, kiwi, blueberries, blackberries and raspberries)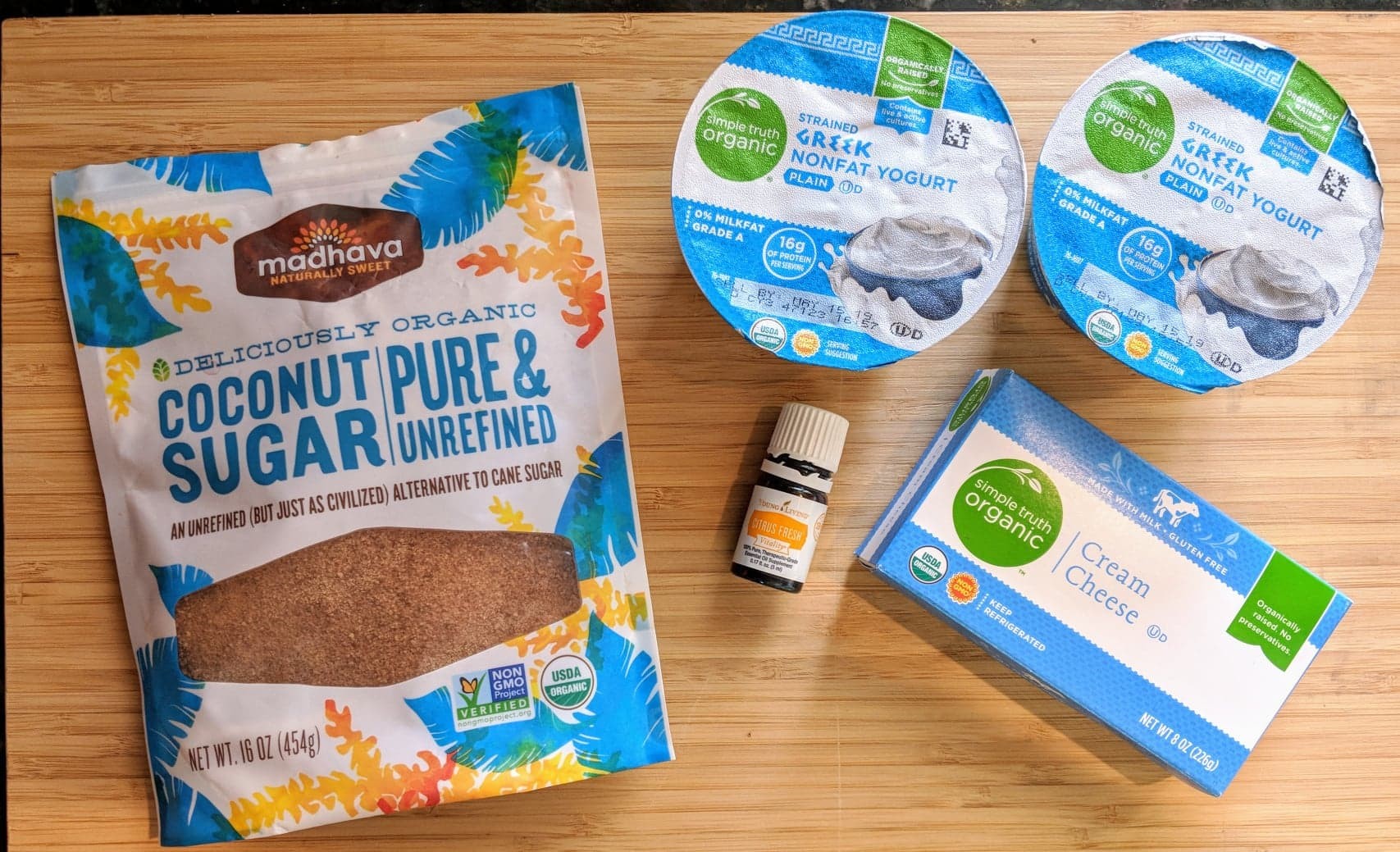 Directions:
If making your own crust, prepare crust. Or take the lid off a pre made one :)
In a medium size mixing bowl (glass, stainless steel or ceramic. NOT PLASTIC) add softened cream cheese, Greek yogurt and coconut sugar. Mix with a spatula.
Add Citrus Fresh essential oil and mix again until combined.
Using a hand mixer, whip the cream cheese mixture for a few minutes on high until light and fluffy.
Fill pie crust with filling and spread it evenly. Place in fridge while you prepare the fruit.
Cut fruit and layer on top of the filling. This is the fun part where you can create fun little fruit designs.
Put back in the fridge until ready to serve.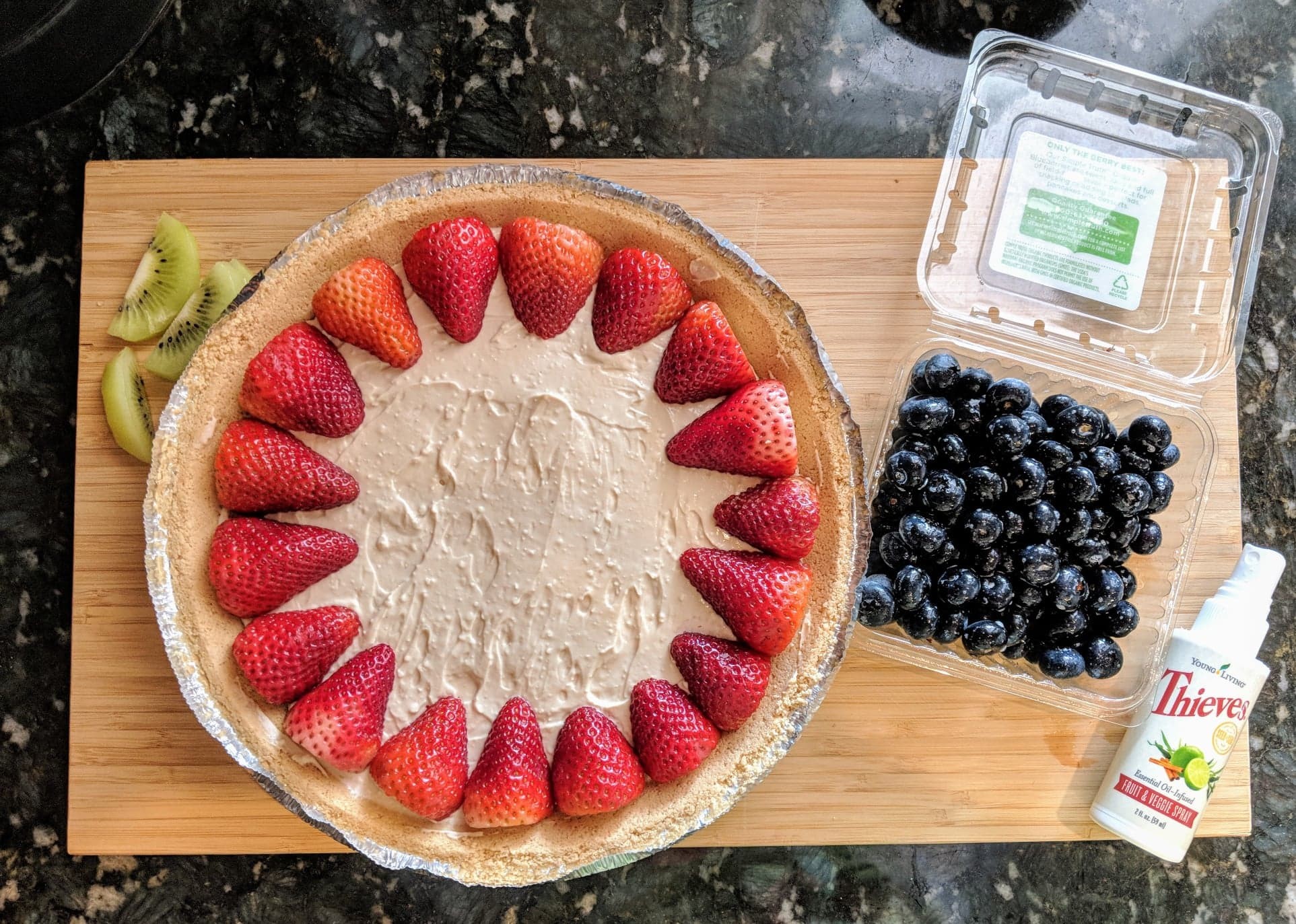 This puts a little twist on a fruit dip recipe I have made before. Using that recipe with a little tweek for the filling made this fruit tart super simple and so yummy!
Citrus Fresh is a blend of Orange, Grapefruit, Mandarin, Tangerine, Lemon, and Spearmint essential oils. This is my all time favorite essential oil to add to my water. (remember only use citrus oils in glass, stainless steel or ceramic). Citrus Fresh Vitality can also provide an internal boost with its antioxidants and cleansing properties. Use it in marinades. salad dressings and your next desert creation!
You would not believe the amount of yuck on fresh produce! Even if its organic! I always make sure to wash my fresh fruits and veggies first with Thieves Fruit and Veggie Wash or Spray. This unique formula combines three exclusive Young Living essential oil blends with other naturally derived ingredients to effectively wash your produce. It's highly concentrated for long-lasting use.
Safely and effectively cleans fruits and vegetables
Doesn't affect taste of fruits or vegetables
Highly concentrated for long-lasting use
Great for both conventional and organically grown produce
Ready to get started with Young Living!
I would love to help answer any questions you have and help you get started. Click the link below for more information and to get in contact with me.