12/02/2018 07:00 AM Central
Michelle Meier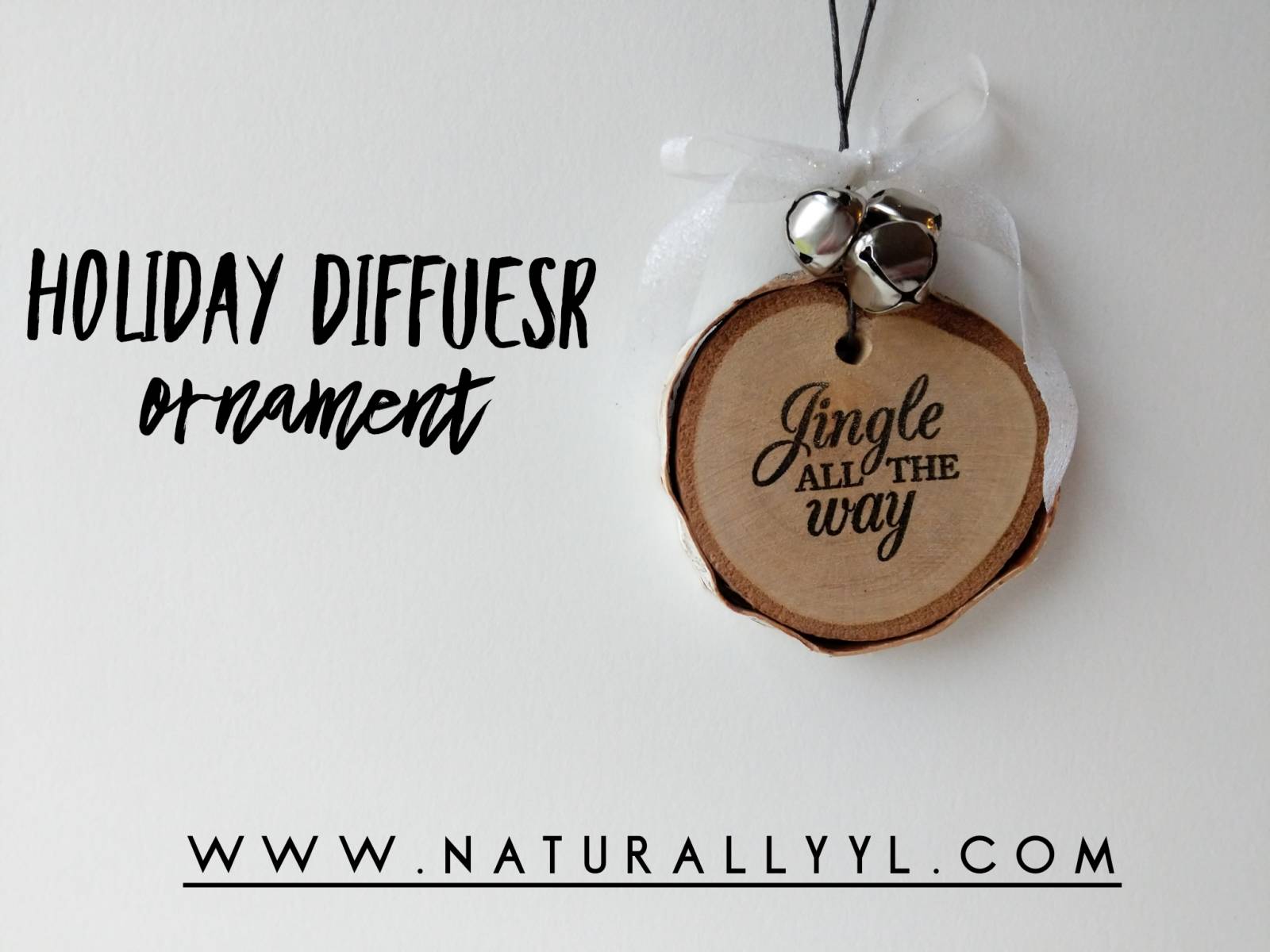 I have another fun and easy DIY holiday gift idea! These holiday diffuser ornaments are a cute way to give the delicious scents of the holidays to your friends and family.
Here is what you need:
Small round pieces of wood (you can get these at the craft store or call your dad over to help you slice some with a miter saw :)
Rubber stamps & stamp pad
Black acrylic paint (optional)
Mini jungle bells (These are from the $ store)
Some ribbon or twine
You creative imagination :)
To make:
1. Cut slices of wood about 1/4 inch thick and drill a small hole toward the top. Or purchase the pre-cut ones from the craft store and drill a small hole.
2. You can either stamp your wood piece with a saying or a fun holiday picture or paint the surface black and use a chalk pen or rubber stamp with white ink for a chalk board look.
3. cut a length of string about 12 " long and string three mini jungle bells in the center and tie twice to secure. Then lace string through hole in ornament and tie at top to secure.
4. Tie a piece of ribbon around the string in a bow at the top of the ornament.
5. Add a few drops of your favorite holiday scented essential oil to the back of the ornament. Hang on your tree or an ornament stand and enjoy the scent of the holidays!
Here are some of my favorite scents to use:
Pine Essential Oil
: Pine essential oil has a refreshing and empowering aroma. When diffused, this oil has a calming scent.
Christmas Spirit
: taps into the happiness, joy, and comfort associated with the holiday season. It combines Orange, Cinnamon Bark, and Spruce to create a warm, spicy, and sweet Christmas essential oil blend that's sure to be loved by everyone in the family.