09/24/2018 11:38 AM Central
Michelle Meier
Do you find that when the weather turns cooler your skin gets a little drier? This is totally the case for me especially when I spend countless hours at the kitchen sink washing dishes with my hands in hot water. ( I love to cook from scratch so I tend to make a lot of dishes for myself :) This simple sugar scrub recipe takes minutes to make and does wonders for my dry hands and is also great to use in the shower too.
So why make your own?
Most of the sugar scrubs, hand soaps and other scented bath and body products are all filled with a host of toxic chemicals such as synthetic fragrance, parabens, and petrochemicals. Not sure what petrochemicals are? These are are
chemical compounds, which can be made from oil, natural gas, coal or other sources. Petrochemicals are the byproduct of the oil refining process. I don't know about you but I don't want anything that is a left over from refining crude oil on my skin!
So why not try making a scrub with things you already have in the kitchen. Keep you skin soft, smooth and smelling like the warm scents of fall with this easy DIY sugar scrub.
Here is what you will need:
4 oz. mason jar
1/2 tsp organic vanilla extract
1/2 cup organic sugar
1/4 cup organic cold pressed coconut oil
2 drops
Cinnamon Bark essential oi
6 drops
Clove essential oil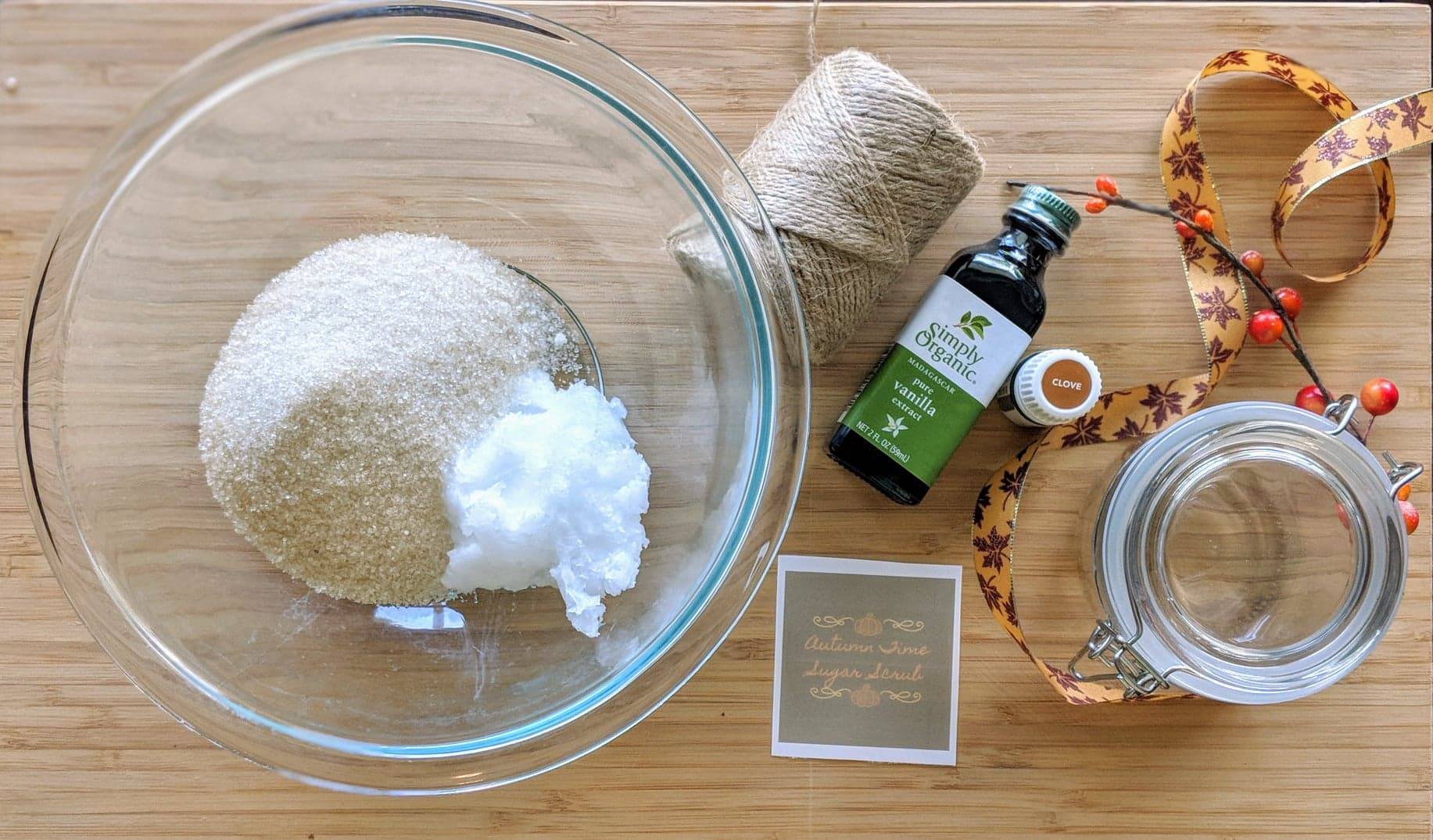 Add add ingredients to a mixing bowl and stir well to combine. (I find it easy to use a spatula and kind of mash the coconut oil into the sugar)

Test a small amount on your hand to see if the scent is to your liking. You can always add a few more drops of essential oils for a stronger scent.

Add scrub to an airtight mason jar.

Use on hands and body to slough off dry skin.

Now this step it totally optional but me being crafty I want it to look cute in my bathroom :) Add a little twine or ribbon, a few cinnamon sticks, and a cute label (I made this in less than 5 minutes on Avery) and you are done! This makes a great hostess gift or a birthday gift.