Sep 12, 2018 07:31 PM Central
Michelle Meier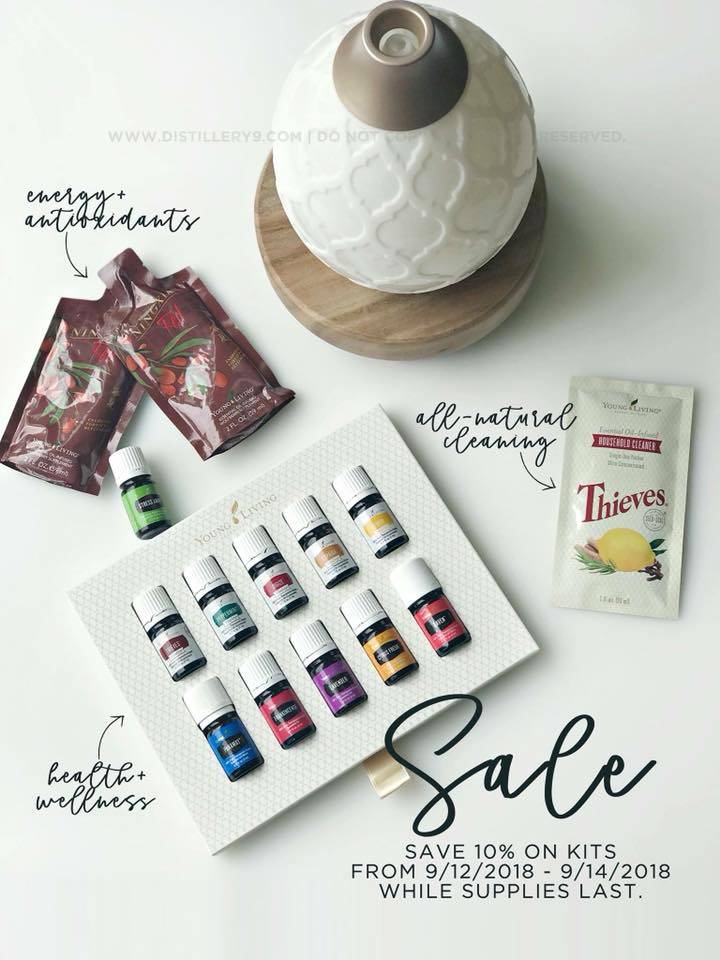 Are you ready to take charge of your health and wellness, kick the toxic chemicals to the curb and start living a more natural lifestyle? Well my friends do I have news for you! Now through Friday September 14th Young Living is having a sale on all of there essential oil starter kits!
It's been almost 5 years since I got started with my very own starter kit and it was the "thing" I had been looking for to help me start out on this journey to living more naturally. Essential oils have allowed me to start making my own cleaning products, ditch synthetic fragrance, naturally flavor my favorite foods and support my body and immune system just to name a few.
With the cooler months fast approaching now is the perfect time to learn some tips and recipes to help keep your family happy and healthy all season long! I put together some of my favorite recipes and tips to support your immune system and I wanted to share them with all of you. Just click the link below to gain access. What's great is all of these recipes use essential oils right from the starter kit!
http://bit.ly/Natural_Health
So what are you waiting for! The time is now to save 10% on your starter kit and take that first step towards wellness: )