09/11/2018 08:00 AM Central
Michelle Meier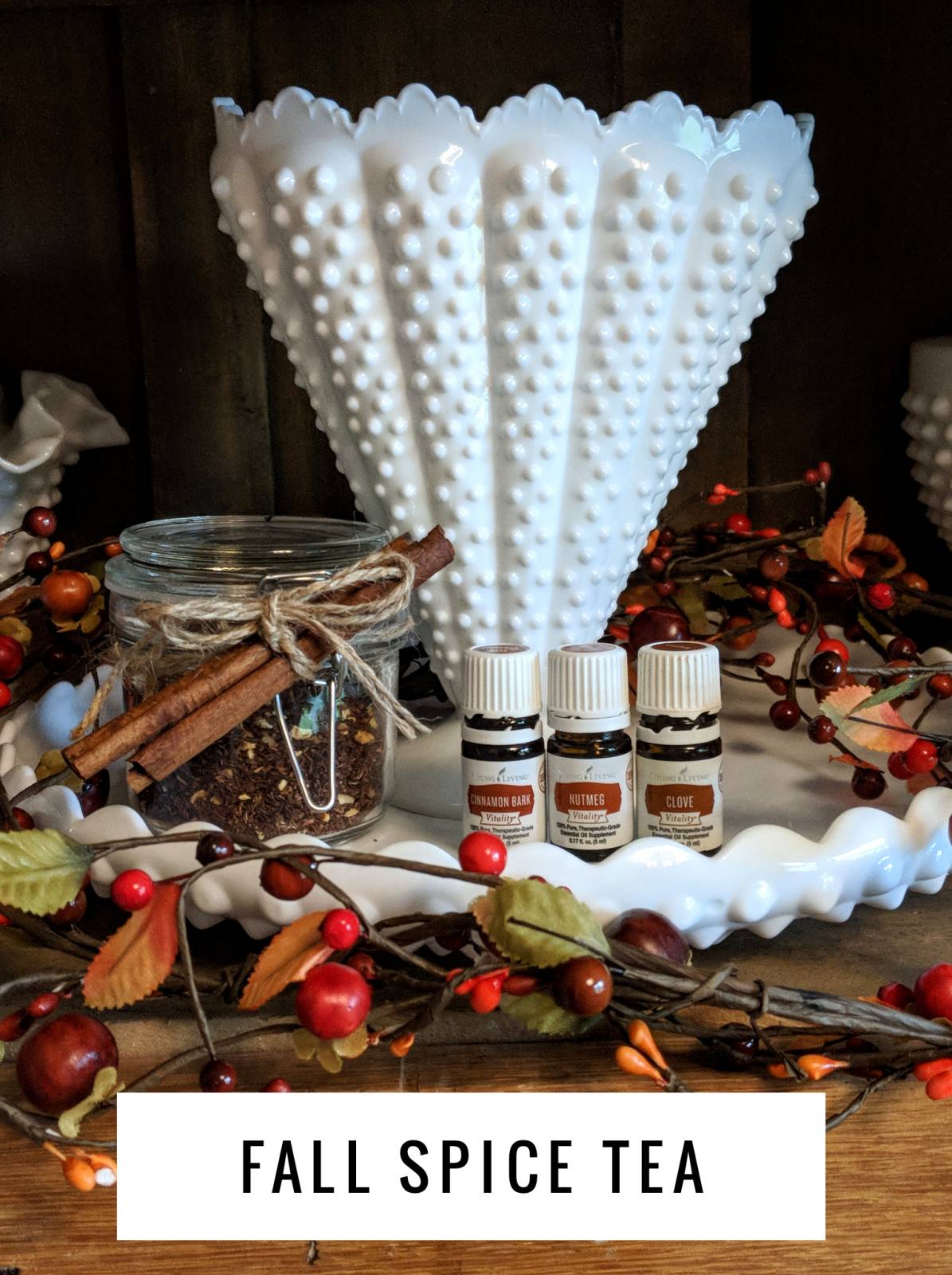 Now that it's September it's time for the spicy scents of fall and a warm cup of tea. Yes I know it's not technically fall yet but for me September 1st is the changing of the season :) I love the spicy scents of Cinnamon, Clove and Nutmeg and I love them even more in a good cup of herbal tea.
Traditionally I have purchased various pumpkin spice and fall tea blends but as I stated to read more labels and become more concerned about what is in my products, I started finding things I did not like in my tea like artificial flavors and additives. Yuck! So in true me fashion this lead me down a rabbit hole researching. So let me give you the 411 on conventional teas before I give you a great solution for my favorite spiced fall beverage.
What's in most teas? Conventional teas on the market are filled with hidden toxins such as pesticides, natural and artificial flavors, GMO's and the tea bags they are in are even worse! Chlorine bleach and plastics that can leach from those cute little pyramid shaped sachets. You can skip all of these hidden toxins by infusing your own organic loose leaf tea with high quality, therapeutic grade essential oils made for dietary consumption like the Young Living Vitality line.
So my newest experiment was to try and replicate one of my favorite pumpkin spice rooibos teas. I started by adding 4 drops each of Cinnamon Bark Vitality, Clove Vitality and Nutmeg Vitality to ½ cup of organic rooibos tea. I then added 2 tbsp of dried organic orange peel for a little orange zest. (See my blog on infusing tea for instructions).
Once the tea has infused for a few days add 1 tsp to a tea steeper and steep for 10 minutes. I have to say I nailed it on replicating the flavor naturally.
Recipe:
½ cup organic rooibos tea
2 tsp dried organic orange peel
5 drops Cinnamon Bark Vitality
5 Drops Clove Vitality
5 Drops Nutmeg Vitality

Add essential oils to glass mason jar and swirl to coat jar. Add in tea and orange peel and put on lid. Swirl the tea around in the jar to pick up all of the oils on the sides of the jar. Each day for 3 days give the jar a few good shakes to mix. Once tea is infused steep and enjoy!
I'll be serving this at my upcoming class this Saturday!